Food Standards Committee
The Food Standards Committee advises the Board of Governors on food legislation and technical issues to ensure that the Charity's food information and standards are up to date. The Committee includes experts from the food industry with relevant experience in research, policy development, regulatory affairs and legislation, including representatives from the manufacturing, retailing and catering industries.
Claire Andrews - Chair of the Food Standards Committee, Coeliac UK Board of Governors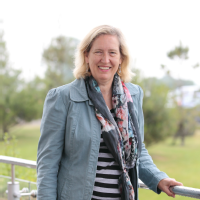 Claire Andrews is a barrister at Gough Square Chambers. Called to the Bar in 1979, Claire advises and acts for businesses, consumers and enforcers on consumer related and regulatory issues. Claire specialises particularly in food law and food hygiene, product safety, advertising and labelling. She was recently appointed as the general editor of Butterworth's Law of Food and Drink, and is a qualified arbitrator and mediator. Additionally Claire sits as a First Tier Tribunal judge in the Health and Social Care Chamber. Claire has been a Coeliac UK Governor since 2015 and is currently Vice Chair of the Food Standards Committee.
René Crevel - Science Leader, Allergy & Immunology, Unilever
René works as a Science Leader at Unilever's Safety and Environmental Assurance Centre at Colworth House, Bedfordshire. He qualified initially in mammalian physiology and has postgraduate qualifications in Immunology and Toxicology. He is responsible for advice and guidance on food allergy and allergen risk assessment and management to Unilever Companies, and for leading Unilever's food allergy research programme. He has authored papers and book chapters on various aspects of food allergy, including risk assessment and management of food allergens. He also currently chairs the ILSI Europe Food Allergy Task Force and is a member of the UK's Committee on Toxicity of Chemicals in Food, Consumer Products and the Environment.
David Pickering - Team Leader, Buckinghamshire and Surrey Trading Standards
David has a wealth of experience and expertise in the areas of food law, food standards and enforcement having worked for Buckinghamshire and Surrey Trading Standards for over 30 years. He is also the joint lead officer for Food and Nutrition for the Trading Standards Institute.
Alex Turtle - Food Safety & Sectors Executive, Food and Drink Federation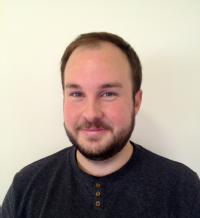 Alex works as a Food Safety and Sectors Executive in the Regulatory, Science and Health Division of the FDF with responsibility for the area of allergens and the Allergens Steering Group. Along with Secretariat support, his role involves monitoring scientific, technical and regulatory developments, including the study and analysis of relevant UK Government and EU policies and proposals as they relate to allergens for the food and drink industry. Alex also represents FDF on the FoodDrinkEurope Expert Committee on allergens. He also provides a secretariat role for the FDF Biscuit, Cake, Chocolate and Confectionery Sector Group and FDF Ice Cream Sector Group, particularly in relation to regulatory and technical issues. Before joining the FDF, Alex worked as a Regulator Affairs Advisor for both Leatherhead Food Research and Campden BRI.
Maureen Burnside – Coeliac UK Board Of Governers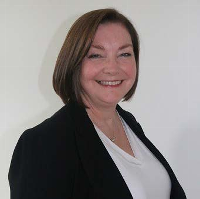 Maureen Burnside has over 30 years of experience as a solicitor, specialising in corporate and commercial law. She has knowledge of the food sector though seven years' working in the FMCG (Fast Moving Consumer Goods) sector, latterly as Senior Legal Counsel with Muller, and before that she was a partner for nearly 20 years in one of Scotland's top law firms. She combines a strong knowledge of commercial law with a practical, commercial approach to its application.
She is now providing consultancy legal services to FMCG companies whilst helping manage the family farm in Scotland, which gives her time to offer her skills to charities such as Coeliac UK. She was diagnosed with coeliac disease three years ago but is very familiar with the disease and its challenges as her mother was diagnosed over twenty years ago.
Barbara Hirst - Senior Consultant, Food Safety and Quality, RSSL
Vanessa Richardson - Food Policy Advisor, BRC
Callum Yule - Policy Advisor, Food Standards Scotland
Representative from - Food Hypersensitivity - Food Policy, Food Standards Agency