Your location: Home
Research priorities
Research priorities
In 2017 we teamed up with the James Lind Alliance, experts in priority setting partnerships, bringing patients, their carers and health professionals together to agree a top ten list of research priorities.
Several other charities have had very successful partnerships. By raising the profile of the research needs for their particular cause, they have been able to direct research to where it's needed most and attract funding to answer some of the top ten unanswered questions.
The steering group for the PSP met for the first time on Friday 5 May in London. At the meeting, the terms of reference for the steering group and the PSP protocol were agreed, including the scope of the PSP. In 2014 we carried out a pilot project which helped us to determine the scope.
There are a number of stages within a priority setting partnership:
a survey to submit your questions about coeliac disease (this includes the other immune conditions caused by gluten eg dermatitis herpetiformis and gluten ataxia) which may be answered by further research.
categorisation of the submitted questions by the information specialist and steering group
the information specialist will then check the evidence base to ensure the research hasn't already been completed
a second survey to rank the research questions and provide a targeted list to take to the workshop.
one day workshop involving patients, their carers and health professionals to discuss and agree a top ten list of priorities.
publication of the top ten research priorities and ongoing engagement of stakeholders; researchers, funders, health professionals, patients and carers.
It's important that everyone has the opportunity to have their voice heard; no one understands coeliac disease better than those who live with the condition and those who care for them.
The Steering Group met on 20 October where it prepared for the second survey. From the first survey we received more than 2500 questions about coeliac disease and other gluten related autoimmune conditions. These questions were summarised into 43 research questions and added to our second survey which offered participants the opportunity to select and rank the ten questions that mean the most to them.
The second survey closed in mid January. The top 26 questions from the survey, as voted by you, were taken to a one day workshop in London, on 1 February 2018. At the workshop, patients, people who care for them and healthcare professionals jointly agreed the top ten list of research priorities.
The top ten research priorities for coeliac disease shall be formally announced at Coeliac UK's Research Conference on Thursday, 15 March 2018.
Coeliac disease PSP partners: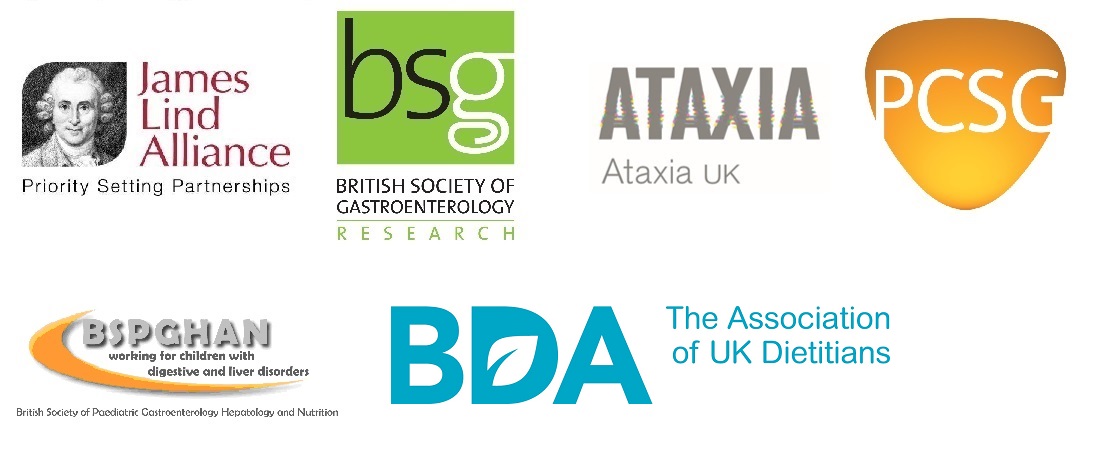 More Research priorities links
Print page
Add to My Scrapbook