Your location: Home
Hospital food standards
Hospital food standards
Hospital food can vary in quality and different standards are followed in England, Scotland, Wales and Northern Ireland.
We have been working to improve hospital food standards across the UK and continue to highlight the importance of a gluten-free diet for patients with coeliac disease.
England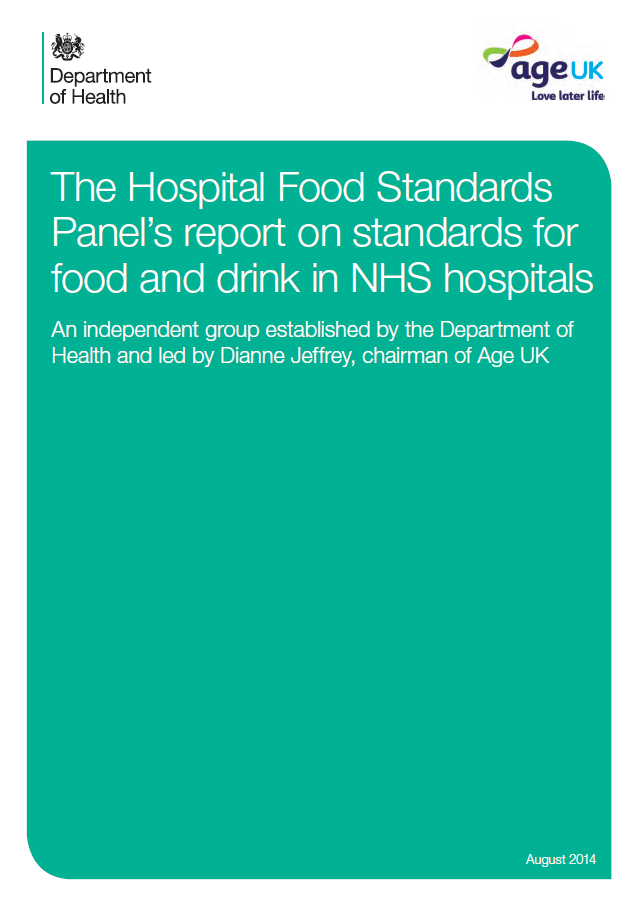 Compulsory hospital food standards were introduced to NHS hospitals in England for the first time in April 2015. The government introduced five mandatory food standards with which all hospitals have to comply. These are legally binding and part of every hospital's basic contract.
The five standards were decided following advice from the Independent Hospital Food Standards Panel, an independent group of experts established by the Department of Health. Coeliac UK has been involved in advising the Hospital Food Standards Panel and we are delighted that the Panel recommended the British Dietetic Association's Nutrition and Hydration Digest (2012) as one of the five legally binding standards. The Digest was developed with Coeliac UK and covers nutrition and therapeutic diets. It recommends that all hospitals have a policy covering gluten-free provision and ensures that gluten-free food is available in hospitals and that preparation and labelling of food is consistent with the law and guidance from the Food Standards Agency.
Complementing the new standards, the Secretary of State for Health, Jeremy Hunt, has announced hospitals will for the first time be ranked on the NHS Choices website for the quality of their food.
Northern Ireland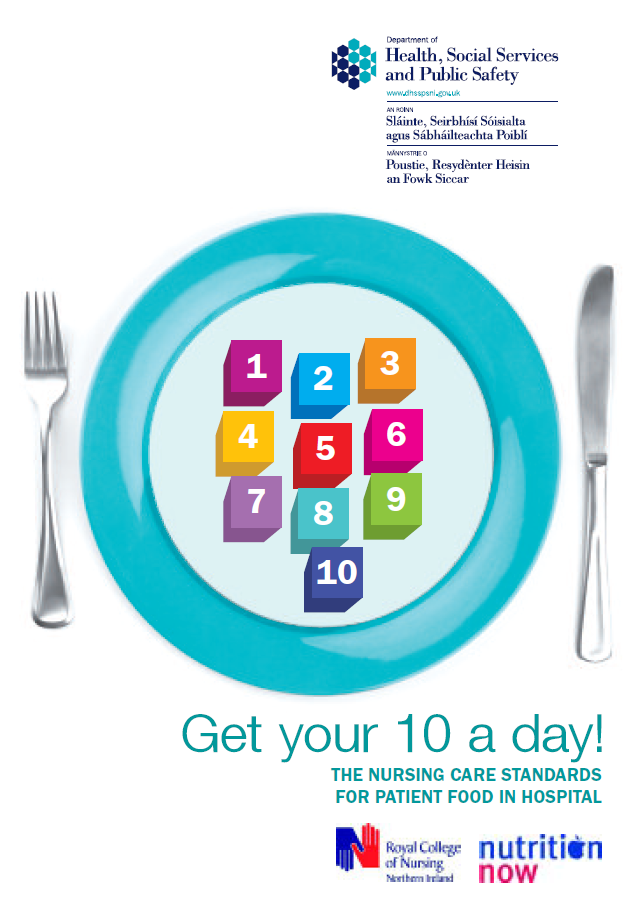 The Get your 10 a day! The Nursing Care Standards for Food in Hospital were published in 2007 to improve nutritional standards of
meals served in hospitals in Northern Ireland. One of the ten standards requires patients who need nutritional intervention to have a nursing care plan, however there is no specific mention of special diets or coeliac disease. The standards do state that all patients should be screened for malnutrition when they are admitted to hospital, so we would recommend mentioning that you need a gluten-free diet as soon as you are admitted, or if you know that you are going in to hospital then call to speak to the ward staff in advance.
Scotland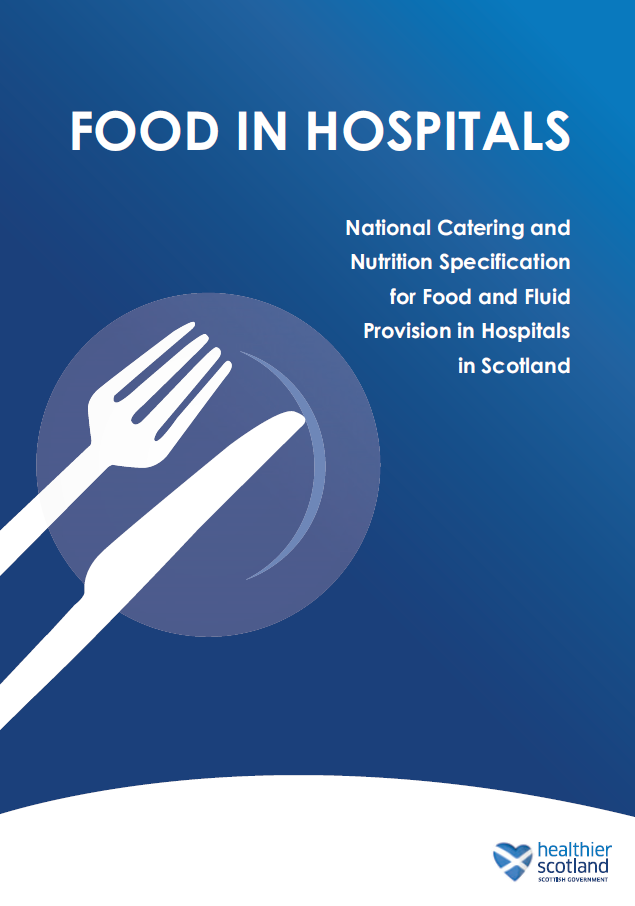 The Food in Hospitals: National Catering and Nutrition Specification for Food and Fluid Provision in Hospitals in Scotland guidance was developed to support Scottish NHS Boards in providing good hospital food. The guidance states that all patients must be offered a choice of food that meets their dietary needs, including choice for individuals requiring a therapeutic or special diet, which includes a gluten-free diet.
Upon admittance to hospital, patient's dietary needs should be assessed to make sure that the hospital can cater for them. So if you are on a gluten-free diet and are admitted into hospital, staff will identify your requirements and cater for you. The nurse responsible for the ward is responsible for ensuring that patients receive the right meal.
Coeliac UK responded to a recent consultation on the revision of the overarching standards, the Standards for Food, Fluid and Nutritional Care, by Healthcare Improvement Scotland. We are pleased to see a concise standard that covers the areas needed for hospitals to implement good catering standards for people with coeliac disease.
Wales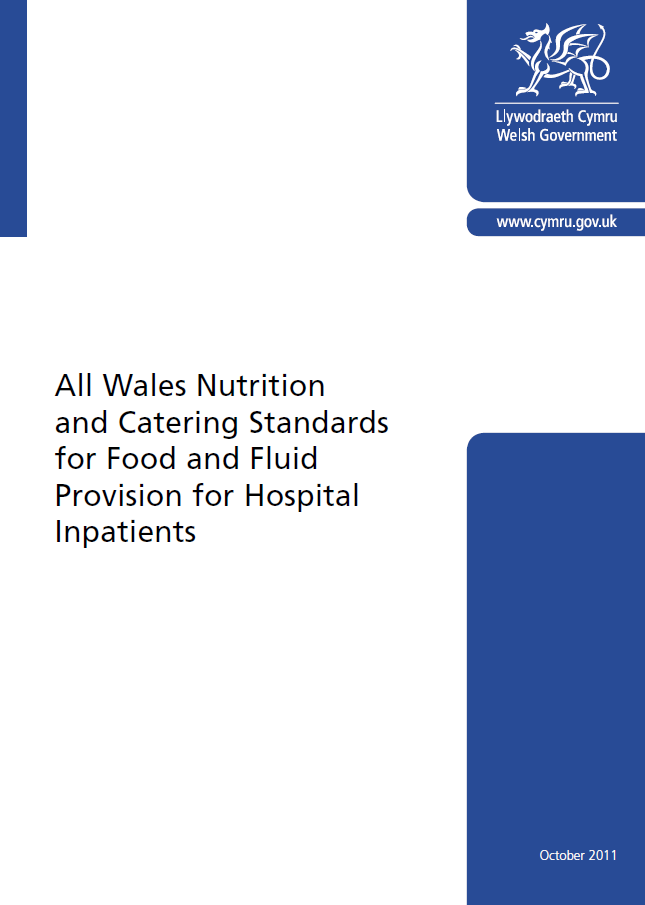 Hospitals in Wales follow the All Wales Nutrition and Catering Standards for Food and Fluid Provision for Hospital Inpatients which were published in 2011. These standards are for use in hospital settings in Wales and provide technical guidance for caterers, dietitians and nursing staff responsible for meeting the nutritional needs of patients. The standards became mandatory for all hospital settings in Wales from April 2013.
The standards specify that all hospitals and Local Health Boards must provide gluten-free meals for people with coeliac disease. The standards also specify that patients must be provided with a choice of meals and that these meals also meet nutritional standards. In addition, upon admittance to a hospital a patient's dietary needs must be assessed to make sure that the hospital can cater for them. The standards also highlight the importance of minimising cross contamination by thoroughly cleaning work areas, surfaces, serving areas, utensils, equipment, chopping boards and hands.
Print page
Add to My Scrapbook