Questions related to: What is the Guides section for?
Found 9
How do I set up my profile?
Select 'Allergen profile' from the top left drop down menu.
You will then see a list of different 'gluten filters' as well as the 14 common allergens to select for your profile. The app comes with the gluten filters pre set and when you select a filter you can then 'toggle' to switch the filter on or off.
If I'm not a Member can I still download the app?
There is nothing stopping anyone from downloading the app from the App Store or Google Play Store, however, Coeliac UK Member login details are needed to access the app.
Can I set up more than one profile?
Although more than one person can log in to the app with your login details, only one allergen profile can be created.
The app includes other allergens, do I need to start excluding these from my gluten free diet too?
No, this app enables you to create a profile specific to your dietary preferences. If you do not want to include any other dietary preferences, you only need to keep the gluten filters on.
Do I need to set up a new password?
No, your existing Coeliac UK login details will work (the same details you use to log in to our website).
If you've forgotten your login details you can follow the forgotten password link on the first screen of the app and create a new password.
Will I be able to find Crossed Grain products in Gluten Free Food Checker?
Yes, the Crossed Grain symbol will be displayed against our Crossed Grain licence products.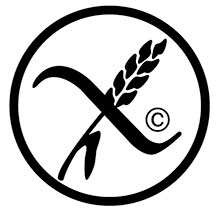 What are readymade lists for?
We have created lists based on popular products searches, such as breakfast cereals, pizzas and flours.
Who are FoodMaestro?
FoodMaestro create digital platforms to help people with specific dietary needs find suitable food products.
What does 'Additional products approved as suitable by Coeliac UK' mean?
These are products where a may contain statement may have been used on the packaging or a gluten containing cereal has been highlighted in the ingredients list, however we have contacted the manufacturer and these products have been confirmed as suitable for a gluten free diet.