Campaign with us
Creating change is at the heart of what we do, and we campaign to change and improve the lives of those who need to live gluten free, whether due to coeliac disease or another medical condition.
We work to influence governments, healthcare professionals, businesses and the public to create a better life for everyone who has to live gluten free, every day.
But we can't do it on our own. With your help, our voice is louder and our impact greater.
Raising awareness of coeliac disease
Every May we run an Awareness Week to make noise around the needs of people with coeliac disease. This is well established on the calendar and allows us to work with our members to collectively say the same thing and make a big impact. In May 2020 we'll be focusing on our Gluten Free Community in response to the Coronavirus crisis.
Campaigning successes
Fighting to sustain NHS support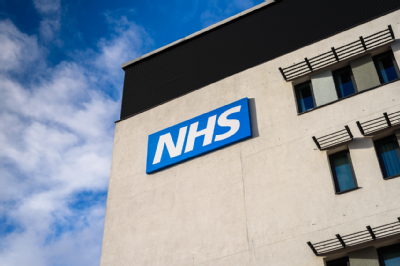 Since the summer of 2015 access to gluten free food on prescription in England has been under attack, as commissioners look for efficiencies in health budgets. The Department of Health and Social Care launched a consultation on the future of gluten free prescribing in 2017 and one of the options put forward was the complete removal of all gluten free food on prescription.
We lobbied for gluten free prescribing to be retained as an essential service for those who need it most, making arguments on the issues of cost, availability and nutritional contribution of gluten free staples in managing a lifelong gluten free diet. The Department of Health listened to these arguments and in 2018 made the decision to retain access to gluten free breads and flour mixes. This is a positive outcome for people with coeliac disease, and recognises the need for this important ongoing support in managing a lifelong autoimmune disease.
"We are reassured to see that the Department states that 'the new regulations are intended to reduce the variation in the provision of gluten free foods that are currently prescribed by Clinical Commissioning Groups (CCGs) in England' and also that 'CCGs are encouraged to align their local policies with the amended regulations.' We want to see this lead from the Department to stop the use of exceptionality criteria as a means to effectively deny access to all."
You can find out information on the areas where restrictions have been introduced by using our prescribing map.
We've also supported the establishment of the Gluten Free Food Service in Scotland, where community pharmacy is now the primary provider of gluten free food on prescription.
In Scotland, Wales and Northern Ireland access to gluten free food on prescription in line with our National Prescribing Guideline continues, although there may be some local variation.
We're helping to get people diagnosed
We're campaigning to find the half a million people with undiagnosed coeliac disease in the UK. Since our Is it coeliac disease? campaign launched we have:
released our first ever online and TV advertising campaign reaching over 40 million people since it began, driving more than 200,000 people to our website.
taken our campaign on tour visiting London, Leeds, Cardiff, Manchester, Glasgow, Birmingham and Newcastle, issuing over 25,000 campaign leaflets
provided posters and leaflets for patients in over 12,000 GP surgeries in the UK
driven the introduction of Informatica in Wales, a new software tool to help GPs identify patients who might have undiagnosed coeliac disease
Better food information
Knowing which foods or meals are gluten free shouldn't be that hard and we work to improve the information you find on packaged products and menus so you know which foods are safe.
We've lobbied governments in the UK and Europe on laws introduced on allergen labelling to make sure there is clarity for the consumer. We also manage our Gluten free accreditation scheme to make sure that those venues that want to go the extra mile and work with us on their food practises, can do so with our expertise.
Making gluten free shopping easier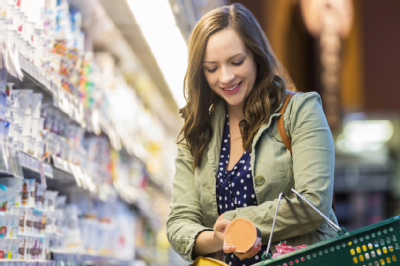 Shopping for gluten free food can be time consuming and frustrating. One of the many frustrations is needing to go to more than shop to find the staples you need to follow a gluten free diet.
Our Gluten free Guarantee (GfG) campaign aims to bring our basket of gluten free staples to all retail stores, so no matter where you shop, you can find what you need. And our Crossed Grain licensing scheme is bringing manufacturers to the fore so that gluten free consumers can more easily see which foods they can eat.
Looking after children at school
We're part of the Health Conditions in Schools Alliance which is working to make sure that children with health conditions are cared for when at school.
New regulations requiring schools to produce a policy explaining how they safeguard children with health conditions at school were introduced in England in 2014. The rules also mean that schools now need to complete an individual healthcare plan for students with coeliac disease. The Alliance is now working to ensure that all schools are complying with the new rules by raising awareness and calling on Ofsted to include checks during inspections.