Fight for prescriptions
Coeliac UK is fighting for the provision of vital gluten free prescriptions and to make sure that the voices of people with coeliac disease are heard and considered in local decision making
We can't do it without you - please help us.
Following a strict gluten free diet for life is the only treatment for people with coeliac disease
The Department of Health and Social Care has announced a decision on the future of gluten free prescribing
Some Clinical Commissioning Groups are consulting on, restricting, or even removing gluten free prescription services
Fighting to sustain gluten free prescriptions
Coeliac UK is committed to helping you make safe food choices, and that means ensuring gluten free options are available to everyone.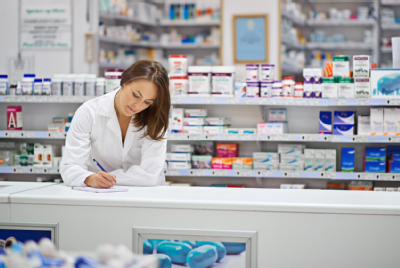 Often the only reliable access to gluten free alternatives is on prescription, especially for elderly people or those in rural areas. But, since the summer of 2015, access to gluten free food on prescription in England has been under attack, as commissioners look for efficiencies in health budgets. In parts of England access to gluten free food on prescription from the NHS has been cut or severely restricted.
We feel strongly that the prescribing of gluten free foods is an essential NHS service that should be available to all people diagnosed with coeliac disease. Despite gluten free staple foods being more widely available today than ever before, they are still not readily accessible across the country. In many budget or convenience stores, research shows that gluten free staples are virtually absent. What's more, those that are available are prohibitively expensive for many people, costing three to four times more than regular gluten containing foods.
The result is that those on a limited income, the elderly or those living in remote rural areas can be left struggling to maintain a gluten free diet which has a huge impact on their health. You can read more about the real costs of gluten free food here.
Department of Health consultation
Following consultations by The Department of Health and Social Care in 2017 they have now announced the decision to retain access to gluten free breads and flour mixes on prescription in England. In November 2018, the Gluten Free Prescribing Regulations became law and in December 2018, the revised Drug Tariff (the list of products which GPs can prescribe from) in England was introduced. This only lists gluten free bread and flour mixes and means other gluten free foods are no longer be available on prescription in England.
Thank you to everyone who made their views known - the Department told us they had ten times the usual response rate. We also responded, setting out our evidence based argument about the need to support people with coeliac disease.
We believe that the Government has made a reasonable decision at a time when the NHS in England is facing significant financial challenges. The work undertaken by the Department of Health and Social Care has recognised the need for patients with coeliac disease to have ongoing support to manage their condition, and they have paid attention to the evidence we have put forward about the cost, availability and nutritional contribution of gluten free staples in managing a gluten free diet.
This decision does not affect gluten free prescribing for patients with coeliac disease in Scotland, Wales and Northern Ireland.
What is Coeliac UK doing?
Over the last three years, where local consultations are being launched, we have been contacting local members by post, email and through social media to ensure you have the chance to have your voice heard.
We have produced a briefing note for MPs on this subject, and the case for prescribing was the subject of a Westminster Hall debate, tabled by Kevan Jones MP. Read the full transcript of the debate.
The media are particularly important too so that we can increase awareness of the issue. We have focused our attention on media in areas where prescriptions have been cut or there are consultations going on. See our media centre for the latest press releases we have issued.
Local voices and local decisions
While we are pleased that the needs of patients with coeliac disease are being recognised at a national level, it is important to realise that individual clinical commissioning groups (CCGs) can decide their own local prescribing policies to restrict further than the national guidelines.
Over recent years a number of these local clinical commissioning groups (CCGs) in England have launched consultations on gluten free prescribing which has resulted in a postcode lottery. Some patients have had access to gluten free food on prescription removed, some have had restrictions put in place, while other areas have decided that no change was required. Our prescriptions map has up to date information on local prescribing policies across England.
We will identify where access to prescriptions has effectively been removed and challenge those CCGs to review and reverse their actions which are certainly harder to justify in light of this decision announced by the government. But we need your support to do this.
What can you do?
It is important to make your voice heard as you have a lot of impact as a patient affected by NHS policy. Use this to your advantage and help support our campaign as we make the case for gluten free prescribing.
Already, feedback from members and healthcare professionals has helped in our communications with Clinical Commissioning Groups (CCGs) and helped us win some victories. Your support will help us continue this.
What support is available in areas where prescriptions have been withdrawn?
We understand that the cost of gluten free food is still an issue for anyone who needs to stick to a gluten free diet. We are looking at ways we can support people and help them make adjustments in regions where CCGs have withdrawn prescriptions.
We currently have some information on managing your diet on a budget and have investigated what support food banks can provide. For information about food banks, please see our FAQs.
Campaign with us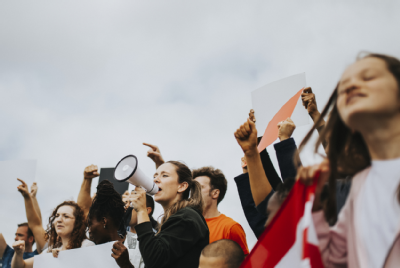 If your prescription service is being or has already been restricted or withdrawn, please write to your MP to ask for their support now that the Department of Health and Social Care has announced their decision on the future of gluten free prescribing in England.
You can write to or email your MP using our template letter and you can use the website below to find our who your MP is and to find their contact details.
www.parliament.uk/mps-lords-and-offices/mps
You can also contact your CCG directly, contact details for CCGs are available on the NHS England website. If you're not satisfied with the response, you can write to Healthwatch which is the national consumer champion for health and care. The organisation has statutory powers to ensure the voice of the patient is strengthened and heard by those who commission, deliver and regulate health and care services. Use this link to find your nearest Local Healthwatch. You might want to refer to our briefing for MPs for evidence or supporting statements to include in your letters.
You can also write to the local Health and Wellbeing Board which aim to give communities a greater say in understanding and addressing their local health needs and have a strategic influence over commissioning decisions across health. A directory of all Health and Wellbeing Boards can be found on the Kings Fund website. We have drafted a sample letter you can use.
Tell your story
We are telling the media about this issue so that people understand why gluten free prescribing is so important. You can help us by telling us how prescriptions affect you by being a case study and making the story human. Complete our case study form and tell us how prescriptions affect you.
How do I find out more?
Please look out for updates and developments in your online newsletter and Crossed Grain magazine, or you can contact us through our contact form.
Frequently Asked Questions
Are prescriptions products safer than retail products?
All gluten free foods are covered by the same legislation and therefore need to reach the same standard to be labelled gluten free whether they are available from shops or on prescription.
Prescriptions foods are fortified so they're better for me, aren't they?
Fortification of gluten free foods is not compulsory and there are examples of both prescription only and retail products that are fortified and conversely not fortified.
Unfortunately, labelling legislation does not require declaration of nutrients such as iron and calcium but some products will put information about this, particularly where they have been fortified.
If I can't get gluten free food on prescription will I have to eat gluten containing foods and make myself ill?
We understand how difficult it might be to manage without prescriptions. Gluten free staple foods like bread are key products in managing the diet from both a nutritional and practical standpoint so more care will be needed.
We are trying to make it easier by providing advice for managing a gluten free diet on a budget.
What about accidental contamination? There have been recall cases in retail over last few years.
Increase in product recalls reflects increase in product availability in retail and most product alerts relate to mislabelling rather than problems with contamination. Both prescribed and non-prescribed products have to meet regulatory standards and in fact most companies supplying to the NHS also provide retail products. Contamination risks need to be properly controlled regardless of supply chain.
What was the outcome of the Westminster debate on gluten free prescribing?
You can find a full transcript of the debate here.
The Parliamentary Under Secretary of State for Health committed to completing a review of the issue within six months of the debate, which was held on 1 November 2016. The Department of Health consultation was issued on 31 March 2017. Coeliac UK was not contacted during the intervening period.
What does this mean for Scotland/Wales/Northern Ireland?
There are currently no proposals to amend services in Scotland, Wales or Northern Ireland. The consultation only covers England.
Welsh Assembly Member and Coeliac UK Governor Dai Lloyd asked the Cabinet Secretary for Health, Well-being and Sport for a statement on gluten-free prescriptions. What was the response?
Can food banks help people with coeliac disease on a gluten free diet?
We have been in contact with the Trussell Trust and independent food banks to identify ways we can work together to ensure that if necessary people with coeliac disease, with gluten free dietary requirements are able to benefit from the support provided by food banks.
Trussell Trust food banks will take into account dietary requirements when preparing food parcels so where individuals with coeliac disease need this support, they are able to ask for food that is suitable for their gluten free diet.
How can I find my local food bank?
You can check if there is a Trussell Trust food bank by using the map on their website. To access food from a Trussell Trust food bank, you will need a food voucher from a referral agency. You can contact your local food bank who will be able to signpost you to referral agencies in your area.
You can also look at the Independent Food Aid Network website for information on independent food banks. Food banks run independently have different requirements for referral so we would recommend contacting them to see if they are able to provide a gluten free food parcel.
Can I access gluten free bread from a food bank?
Most food banks stock long life, non perishable foods and therefore do not generally stock either gluten free or gluten containing bread.
Food banks may be able to supply other gluten free staples as part of a food parcel such as gluten free pasta and gluten free breakfast cereal. Food banks are able to provide naturally gluten free foods like packets of rice and tins of fruit, vegetables, soups, pulses, meat and fish.
One way to help is to donate long life gluten free foods to local food banks whether its gluten free staples or naturally gluten free products.