Gluten Freevolution Our campaign's key aims and messages
We're aiming for:
1. More gluten free options from small and medium sized food businesses, especially independent restaurants, pubs, local cafes and local takeaways.
2. A wider range of reasonably priced pre-packaged gluten free food for those busy and on the move, particularly at work, study or out at sports or entertainment venues.
3. Gluten free options for your journey whether by train, plane or ferry.
4. Nutritious gluten free food when you're staying or visiting hospital, when in need of care or going to school.
5. More gluten free Asian food, such as Chinese, Thai and Indian. And more options in Italian, British and American venues.
6. Gluten free vegetarian options.
Our key messages for the campaign
Please use these to develop your plans and local campaign activities: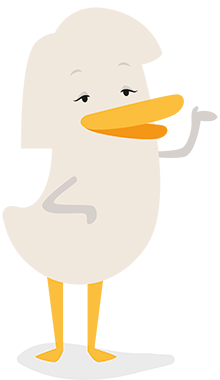 1. The gluten free market is booming, with the number of gluten free menu listings doubling in the last two years, it is growing rapidly from low base, now is your chance to get in on the ground floor. UK hospitality is missing out on around £100 million per year of gluten free business per year.
2. Over 90% of people on a gluten free diet ate out in the last month, yet issues with responsiveness of staff and food safety persist, with over 50% saying that the experience can be frustrating and 25% suspecting that they had been "glutened". We can help to make serving great gluten free safe and easy.
3. Accidentally ingesting gluten does not cause an instant or life threatening reaction in people with coeliac disease. It is not an allergy, so people will not suffer anaphylactic shock. If "glutened", people with coeliac disease are likely to experience symptoms like stomach pain, cramps, bloating and vomiting and diarrhoea over a number of hours or days.
4. Many small or independent food business often baulk at the thought of gluten free, because of its perceived pitfalls, but it is not difficult or complicated, and there is lots of free help and guidance available for new entrants. You only need to make small, consistent changes, to make a big difference.
5. You will attract new and loyal customers by having clearly marked or labelled gluten free options and responsive front and back of house staff who know the gluten free basics. You can get all the gluten free basics by watching our new animated videos.
6. There is a huge demand for more gluten free food when on the move. We're calling on not only convenience retailers but also catering teams on railways, airlines and airports, entertainment and sports venues and street food markets to provide more on the move options that cater for everyone, including people on a gluten free diet. We're also looking to pre-packaged food producers to expand the range of gluten free options for those who are busy and on the go.
7. For those on a gluten free diet, getting good, nutritious food when they're unwell, in care, studying or at work is really important, but also really difficult. 60% of people on a gluten free diet still find it difficult to get a suitable gluten free meal when staying in hospital. They also report having the most difficulty finding gluten free options when they are at school, studying or at work.
8. Over 85% of people on a gluten free diet say that the gluten free food on offer has really improved over the last three years, but we can do better. People on a gluten free diet are simply looking for more choice, when they want it, at a reasonable price.
9. People living without gluten seem to be living without the taste of Asia, and they really don't want to. Chinese, Thai and Indian food are all in high demand. And proving that we often want the things we cannot have, gluten free versions of Italian, British and American fare are much sought after. Having a vegetarian option ensure you're catering for all.
10. Retailers and caterers can inspire loyalty amongst their new gluten free customers by having clearly marked gluten free options that are safe for people with coeliac disease, pair your offer with helpful and informed staff, and you'll have great gluten free that people will come back for again and again.