Cardiff Half Marathon
To join Team Coeliac UK at the 2022 Cardiff Half Marathon, please contact the Fundraising team.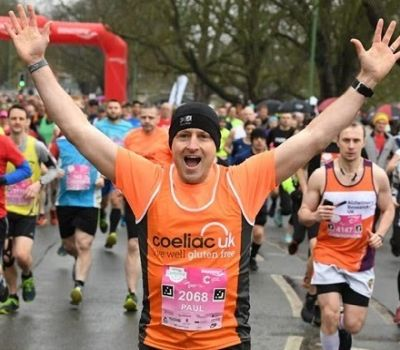 Key Information
Date: Sunday 27 March
Location: Cardiff
Event type: Running
Distance: 13.1 miles
Challenge level: Moderate
Registration fee: £30
Minimum fundraising pledge: £350
The Cardiff University/Cardiff Half Marathon has grown into one of the largest road races in the United Kingdom. Starting outside Cardiff Castle, the route takes runners past the capital's most iconic landmarks with beautiful scenery and historic buildings. The predominately flat and fast course makes it ideal for beginners and elites.

All our runners will receive:
a Coeliac UK running vest to wear during the event
fundraising support, advice and materials
training advice
For more information about this event, or to request a fundraising pack, please contact fundraising@coeliac.org.uk or call our Fundraising team on 01494 796136.