Your location: Home
The Gluten Freevolution campaign
The Gluten Freevolution campaign
Support the Gluten Freevolution so your local area gets better
Coeliac UK is on a mission to improve gluten free food and, with your support, we can make living gluten free easier. We want to see more choice for those eating out on a gluten free diet and to make sure their experience is a good one.
But we can't do it without you.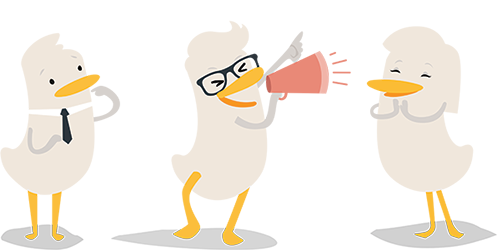 We want to show food and catering businesses just how much demand there is for gluten free food and how easy it can be to achieve with a little help. You can help with this by sharing messages, giving feedback and signposting.
Here's how.
Join our quacktivists by getting active on social media:
share our social media posts and animated videos on your social media networks
create your own social media posts and messages about where you think more could be done to cater for those on a gluten free diet
show your approval for great gluten free food by sticking in a Gluten Freevolution flag, take an image and share to social media
add the hashtag #glutenfreevolution to all your posts.
Or if you prefer things a bit more analogue:
drop in a postcard with your gluten free feedback when you next eat out
give an information leaflet to businesses or catering teams that could be doing more for those who are gluten free
tell people about Coeliac UK's GF accreditation scheme and training
The Gluten Freevolution runs throughout 2017 and we want to build momentum so that you see real change in your local area and you feel the benefit of the campaign.
Read more about the campaign and what we're aiming for.
See the campaign materials here and order anything you need.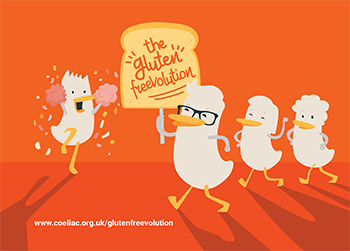 More The Gluten Freevolution campaign links
Print page
Add to My Scrapbook