Your location: Home
Current volunteering opportunities
Current volunteering opportunities
Interested in volunteering? Join our friendly community of volunteers and do something positive within your local community.
To take photos at Coeliac UK events.
Location: Cardiff
For children aged 5 to 11 to raise awareness within their school and extracurricular activities.
Location: Across UK
To deliver presentations on coeliac disease to workplaces under the Health Working Lives initiative.
Location: Scotland
We currently have some volunteer opportunities with some of our Local Groups. Find out more about these opportunities.
Location: Thames South East, Wirral
To campaign to improve the availability to gluten-free foods and expand the range of menu options when eating out.
Location: Across UK
To raise awareness of coeliac disease and campaign to improve diagnosis rates, NHS aftercare and support.
Location: Across UK
Member2Member is one of Coeliac UK's peer support services. We put members in touch with volunteers who can provide additional support and give general advice.
Location: Across UK
To support us in the office
Location: High Wycombe, Buckinghamshire
To receive updates on our campaigns and how to get involved in campaigning activities
Location: Across UK
Volunteering for Coeliac UK is a fantastic way to: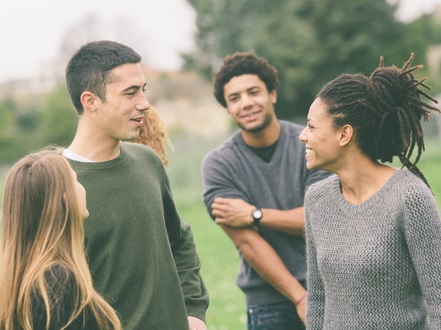 meet new people
try something different
keep active
gain confidence
give something back
support somebody directly
get involved with local events
develop your skills and improve your CV
make a difference to the lives of others
have fun!
Coeliac UK is an equal opportunities employer. We value a diverse workforce and welcome applications from all sections of the community. You don't need any previous experience of volunteering or even working with charities. Just a bit of time, a helpful attitude and the desire to get involved.
More Current volunteering opportunities links
Print page
Add to My Scrapbook