Your location: Home
Member2Member Programme
Member2Member Programme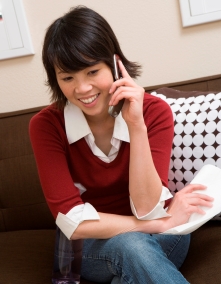 The Member2Member role is a mentoring programme. Tapping into the knowledge and experience of Members who have lived with the condition for many years, the Member2Member programme offers those new to the condition with an extra level of one to one support.
We link Members by experiences rather than geography, through conversations over the phone or email, so Members can share their stories, learn from each other, pick up tips and recommendations and potentially make a new friend.
Who can take part?
The programme is open to all Members of Coeliac UK including parents and carers of children or people with dermatitis herpetiformis (DH).
Interested in becoming a mentor?
You don't need any previous volunteering experience to become a mentor – just a willing attitude and confident phone manner. All mentors are provided with a Handbook to guide them through the role and direct support from Coeliac UK.
For more information on the role or to apply to become a mentor please email member2member@coeliac.org.uk
Looking for somebody to talk to?
If your child has recently been diagnosed with coeliac disease and you would like to speak to another parent who has been through the experience, or if you have recently been diagnosed with DH and would like to speak to somebody else who has the condition then apply for support by either completing an online form or by emailing a completed application form to member2member@coeliac.org.uk.
More Member2Member Programme links
Print page
Add to My Scrapbook