Wine & Dine Online
Thank you to everyone involved in our first ever Wine and Dine Online evening!
On Thursday 12th November our coeliac community came together for a virtual evening of good food, great company and much merriment. The evening was a fantastic opportunity for our supporters to get a key insight into what's happening at Coeliac UK, the field of research and help us raise vital funds to support those who need to live gluten free.
Thank you to Niche
We would like to pass on a huge thank you to Marc Warde owner of Niche - London's first Coeliac UK accredited 100% gluten free restaurant, for supplying the gluten free wine and dine party hampers for the evening.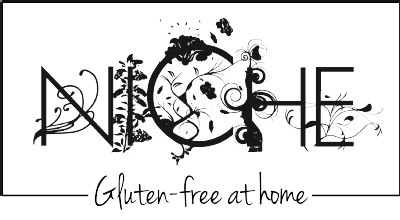 A Special thanks to our Guest speakers:
Hilary Croft, Coeliac UK CEO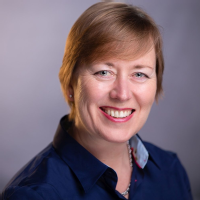 Hilary's professional background lies in business transformation within complex, multifaceted organisations. Her senior management career started in marketing at Coca-Cola, and progressed in the retail and wholesale industry before moving to Capgemini, a global leader in consulting, technology and digital transformation services. She gained considerable knowledge and interest in the food and drink sector before making the move to the charity sector as CEO of London's largest food redistribution charity, The Felix Project.
Hilary has direct experience of coeliac disease, as her son has the condition. This provides her with first hand experience of living gluten free and provides additional motivation to achieve real and lasting change for the gluten free community. Hilary also volunteers as a Board Member of Age UK Ealing and for international poverty and disaster relief charity, Tearfund.
Jane Devonshire, Coeliac UK Ambassador and Masterchef Winner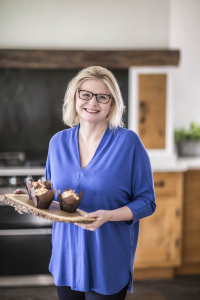 Jane's passion for food goes back many years and cooking is an integral part of her family life. A firm believer that food should be inclusive that when her son Ben, was finally diagnosed with coeliac disease, she taught herself to cook gluten free meals that the whole family can enjoy and share together. It was Ben who encouraged her to enter MasterChef and since being crowned champion in 2016 this was the catalyst to her now glittering career.
She has worked with many celebrity chefs including Marcus Waring and Michel Roux Junior and appeared on numerous television and radio shows and has recently been appointed executive chef for the Lickfold Inn in West Sussex. Her first gluten free recipe book Hassle Free Gluten Free, produced in association with Coeliac UK, was published in 2018 and her second one Vegetarian Hassle Free Gluten Free – also in association with Coeliac UK - is out next month on 24 December. She became Coeliac UK's latest Ambassador in 2019 and is a keen supporter of the charity's campaigns and events.
Marc Warde, owner of Niche Restaurant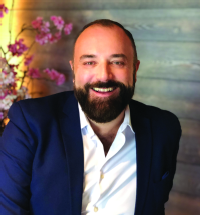 Marc originally trained as a chef at Le Cordon Bleu before studying hospitality management. Diagnosed with coeliac disease in 2014, he was moved to change his business, career and life to being gluten free. He owns the successful gluten free business Niche|Gluten Free Dining and The Free From Kitchen which produces Libero special meals for the airline industry and Bare Food Travels, having formally been with Alpha LSG sky chefs as Culinary Director for the UK and LSG global in Germany. Marc has worked with over 75 airlines advising on food and development. He also speaks at public events and for APEX Insider regarding catering for aviation.
Dr Liz Soilleux, a Coeliac UK funded researcher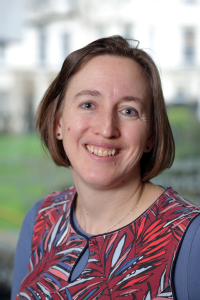 Dr Liz Soilleux is a Senior University Lecturer based at the University of Cambridge and is using her knowledge as a lymphoma pathologist to work on new technology to support a new way to diagnose coeliac disease.
Coeliac UK's funding helped Dr Soilleux to conduct her pilot study and led to the formation of her research team at Cambridge University. The team are looking into a new way of testing that will enable doctors to diagnose someone with a simple blood test and without them having the discomfort from eating ongoing amounts of gluten.
This research shows great promise in the fight against COVID-19 as well with the team applying the technology they use to research coeliac disease to learn more about the coronavirus.
If you have any further questions from the evening for our speakers, please get in touch with us on jessica.keane@coeliac.org.uk