Getting diagnosed How to start your journey to a healthier life
There are a wide range of symptoms associated with coeliac disease.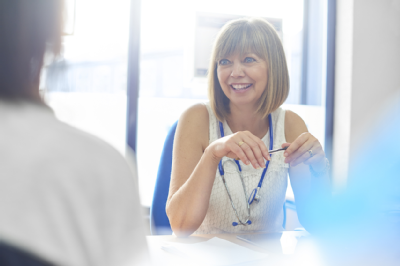 Because of this it can take some time before an accurate diagnosis is made. Some symptoms may be confused with irritable bowel syndrome (IBS) or wheat intolerance, while others may be put down to stress or getting older.
To make it easier to understand if your symptoms are possibly due to coeliac disease and discuss further testing with your GP, we have developed a self assessment test to make it easier to take that first step to diagnosis. See below for guidance on the stages of diagnosis.
Stages of diagnosis
If you test positive for coeliac disease, we have lots of information on how to manage your condition.
There are home testing kits for coeliac disease available over the counter or online. However, it is important to get medically diagnosed with coeliac disease.
See our coeliac disease in children page for more information on diagnosing children with coeliac disease.
Keep eating gluten throughout the diagnosis process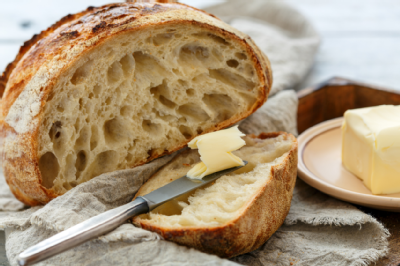 If you think you may have coeliac disease, it's essential to continue eating gluten until your doctor makes a diagnosis.
The diagnostic tests for coeliac disease look at how the body responds to gluten.
Some people may start to reduce or eliminate gluten from their diet because they feel ill. Unfortunately this is very likely to cause an inaccurate result for both the blood test and the gut biopsy.
Therefore, it's very important to keep eating gluten throughout the diagnosis process.
If you've already reduced or eliminated gluten from your diet, you will need to reintroduce it to make sure you get the most accurate test results. While it may be difficult and uncomfortable, it's essential for your long term health.
As a general guideline, the recommendation is to eat some gluten in more than one meal every day for at least six weeks before testing.
For children, you can mix wheat flour into foods such as yogurt or baked beans to add more gluten into their diet.
If you are reintroducing gluten into your diet, you should discuss how best to manage your symptoms with your GP. Your GP will be able to arrange for you to be tested for coeliac disease as soon as it is appropriate.
We understand how hard it is to get diagnosed if you have started a gluten free diet. Getting a medical diagnosis, however, is important to ensure you get the medical follow up and support that is recommended for people with coeliac disease. Unfortunately, there are no other tests that can diagnose coeliac disease other than the antibody blood test and the gut biopsy. These tests depend on people eating gluten.