Schools
Going to school when you need a special diet can be difficult but we have tools to help you.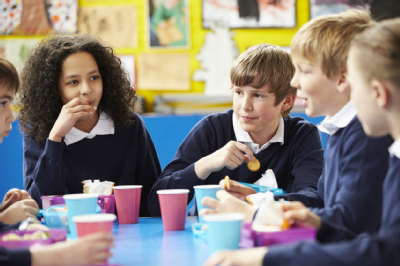 Take a look at the information below and ask your parents or carers to have a look with you to see how you can talk to your school about what you need. We also have information packs for schools, look at the downloads at the bottom of the page.
Information for parents
Sending your child to school can be hard as it can feel like you are losing control over their diet. This worry is completely understandable but by law, schools must make provision for children with special dietary needs.
Whilst some schools are brilliantly supportive, this is not always the case, and we hear from many parents who worry about whether their child is receiving the appropriate support from teachers and classmates. To help you, we have produced a range of resources and guidance for when your child goes to school. Through using these tips, we hope you can feel confident that your little one is happily living gluten free and enjoying their school experience just as much as any other child.
Support your child to become a Young Champion
Our Young Champions pack aims to give children aged 5 to 11 the confidence to talk about their coeliac disease at school and in their extracurricular activities. Through fun activities and information, we hope that your child's peers and their parents, teachers and leaders will gain a better understanding of the condition and become more aware of what life is like on a gluten free diet.
You can read more about our inspiring Young Champions here and order a pack.
Raise awareness with schools and parents
Help us to improve diagnosis rates by raising awareness of coeliac disease. You can do this by providing the school nurse or administrator with an 'Is it coeliac disease?' campaign poster and set of leaflets. You could also give these out to any parents who would like more information about the condition. Order your leaflets by emailing campaigns@coeliac.org.uk (there is also a poster and some leaflets included in the Young Champions pack).
Free school meals
There are universal free school meal policies for certain school years in schools in England and Scotland. In addition, free school meals are available to some children depending on individual circumstances, for example the receipt of certain types of benefits. To find out if your child is eligible visit the links at the bottom of the page.
If a child is entitled to a free school meal, they should not be excluded because they have coeliac disease.
Provide the school with an information pack and letter
We have produced 'Coeliac disease in school' packs which provides information to allow your child's condition to be managed effectively in school. The pack will vary on where you live in the UK and includes information for you as a parent or carer and for you to give the school. There are different versions of the document for parents and teachers, so make sure you download the right one relevant to where you live. You can find these packs ready to download at the bottom of this page.
Download your information pack
You can also download our letter template to send to your child's school to notify their teachers that they have coeliac disease. It contains the information they need to help them understand the condition, cater for their needs and signposts to our information packs. Find these at the bottom of this page.
England
The Children's and Families Act 2014 came into force in September 2014, and states that all state funded schools in England, including academies and free schools in England must make arrangements for supporting children with medical conditions. The Act also places a duty on these schools to offer a free school lunch to all pupils in reception, year 1 and year 2.
Northern Ireland
Free school meals are not universal but are available for some children depending on individual circumstances. Visit the link at the bottom of this page to find out if your child is eligible for free school meals.
Scotland
Since January 2015, the Scottish Government has provided free school meals for all children in primary 1 to 3 across Scotland.
Wales
In Wales, all primary school children are entitled to a free school breakfast. Free school meals are not universal but are available for some children depending on individual circumstances. Visit the link at the bottom of this page to find out if your child is eligible for free school meals.
British Islands
We've also produced general information for those who live in Jersey, Guernsey or the Isle of Man.
Get The Belly Bunch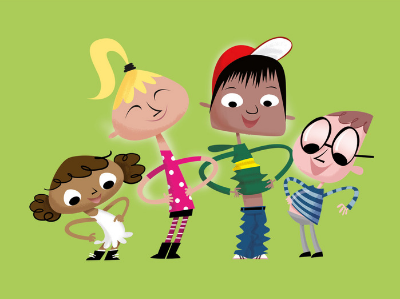 The Belly Bunch is a small booklet, designed for children aged up to seven years old. It uses easy to understand language to explain about coeliac disease, why it makes them feel poorly, what they can eat and how much better they feel eating food without gluten.
It uses bright, colourful pictures and can also be used as an educational tool for schools and nurseries.
If you are a Member of Coeliac UK, you can download a copy of The Belly Bunch as part of your membership.