Look for our GF symbol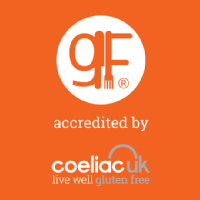 Coeliac UK understand that eating out can sometimes be difficult. That's why we developed the accreditation scheme's GF® symbol that enables caterers to clearly demonstrate their knowledge and commitment to the preparation and service of gluten free food. The symbol can only be used by caterers who have worked closely with Coeliac UK in order to meet the needs and expectations of customers following a gluten free diet to be awarded with GF accreditation.
Below is a list of establishments that have successfully achieved GF accreditation, providing you with confidence and peace of mind when dining out on a gluten free diet. You can find your nearest establishment on our Venue Guide.
Restaurant groups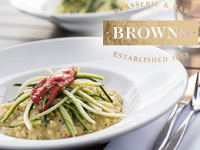 Browns Brasserie & Bar, have successfully achieved gluten free accreditation at all 25 of their locations throughout the UK alongside the launch of their all new gluten free menu. From Brighton to Edinburgh, you're bound to find a restaurant close by offering a wide selection of their traditional all day brasserie dishes.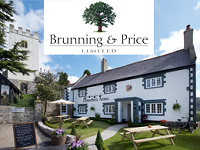 With pub restaurants spread throughout the UK, Brunning & Price pubs offer great cask beers, wine, malt whiskies and gins. Offering freshly cooked food and a menu full of gluten free options, each dish is prepared with quality ingredients for classic British dishes complemented by exotic influences. Menus are displayed each morning on the pub's websites, so you can whet your appetite before you even arrive.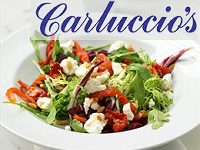 Carluccio's, the Italian restaurant group, has offered gluten free pasta since 2008. The gluten free menu, which launched in 2010, offers a wide range of dishes, so everyone can enjoy the true taste of Italy at Carluccio's. The menu includes a selection of light bite antipasti dishes, salads, classic pasta and main dishes and desserts. The accredited gluten free menu is available in all of Carluccio's restaurants.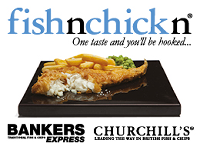 The Chesterford Group offer their gluten free menu in selected venues across the UK available Mondays and Tuesdays at 20 locations so you can sample the very best of British fish and chips. Fish'n'chick'n locations: Harlow, South Ockendon, The Willows, Billericay, Basingstoke, Sawston, Cherry Hinton, Hemel, Milton Keynes. Churchill's locations: Hazlemere, Fleet, Witham, Bar Hill, Pitsea, Bracknell, Stanstead, Marsh Farm, Beaulieu and Didcot. Bankers in Hove also offer gluten free fare.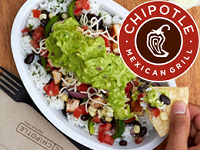 Chipotle have made it incredibly easy to order gluten free. Just lose the flour tortilla and you can order anything from their array of fresh, hand prepared ingredients. From marinated grilled chicken to slow braised barbacoa beef. The tortilla chips and guacamole are entirely gluten free. Best of all, your meal is made while you watch, not while you wait.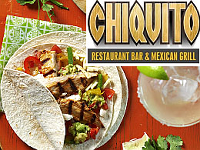 Chiquito Restaurant Bar and Mexican Grill offer an extensive range of gluten free options prepared with fresh ingredients and packed full of flavour to really tantalise your taste buds. With 88 restaurants across the UK you're bound to find a gluten free Tex-Mex somewhere near you.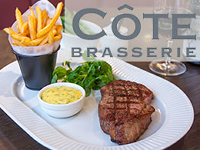 Côte Brasserie, serving freshly prepared French food & relaxed all day dining, an extensive gluten free menu is available in all their restaurants across the UK. The menu features a range of French classics taken from Côte's main menu, such as moules marinières, half chargrilled chicken with frites and their signature crème caramel.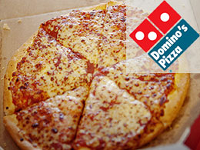 Domino's were the first pizza delivery business to introduce a gluten free pizza back in 2012. Their GF pizza base is available to order via the Domino's app or online via the Domino's website. The 'Gluten Free Create Your Own' pizza is located under the Delight range section on their online menu.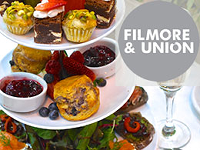 Filmore and Union are an independent healthy eating company with locations across Yorkshire. Many venues boast delicatessens and cocktail bars. They serve a wide choice of gluten free lunch options (including gluten free wraps), gluten free cakes and a dedicated gluten free evening menu. All their dishes have been crafted with nutrition and healthy diets in mind.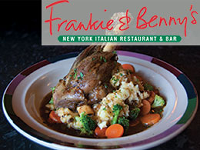 Frankie & Benny's have one of the largest gluten free menus in the UK with 18 exciting dishes available in all their restaurants. There is something on the menu for everyone, including ribs, New York chicken, a naked burger and Frankie's famous banana split sundae.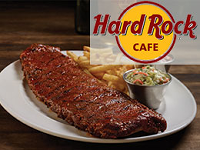 Hard Rock Cafe have a mouth watering gluten free menu which offers many of the gluten containing versions favourites including Wings, Nachos, a wide variety of salads, steaks and three impressive legendary burgers.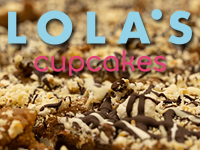 Lola's Cupcakes has 23 stores across London and the South East that offer a range of delicious gluten free cupcakes and cakes, all manufactured in their dedicated gluten free bakery. You can order their gluten free range online straight to your house too!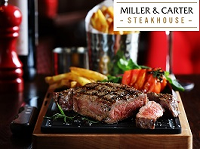 Nationwide restaurant brand Miller and Carter Steakhouses have developed an extensive gluten free menu and have worked tirelessly on their onion loaf and steak sauce recipes to ensure every part of their famous steak is now gluten free. Delicious gluten free options are available across their entire menu.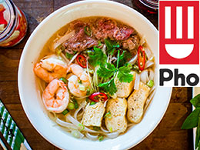 Pho is a Vietnamese street food restaurant group with a main menu that's almost entirely gluten free. Excluding three types of beer and the chocolate slab dessert, everything else is naturally gluten free. Pho worked closely with Coeliac UK during the accreditation process and their staff have received training in the preparation and service of gluten free food.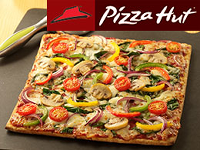 Pizza Hut offers a gluten free pizza base and have worked hard to ensure that all its tasty pizza sauces and toppings, on both their restaurant and take away menus, are also gluten free. They have taken the extra step to make their gluten free pizza bases oblong in shape so you can always be confident that you're getting the right pizza.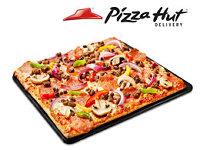 Pizza Hut Delivery offers a gluten free pizza base and have worked hard to ensure that all its tasty pizza sauces and toppings, on both their restaurant and take away menus, are also gluten free. They have taken the extra step to make their gluten free pizza bases oblong in shape so you can always be confident that you're getting the right pizza.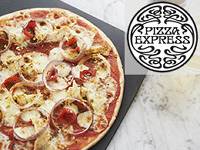 Pizza Express are proud to have a range of gluten free dishes on our menu, including risotto, sorbets and a pilsner. They've also introduced gluten free Classic and Piccolo pizza bases, so all of their pizza recipes can now be enjoyed, gluten free.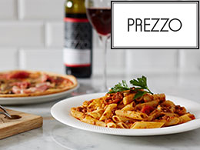 Prezzo, the Italian restaurant group have a dedicated gluten free menu in each of their restaurants across the UK. The menu includes a choice of nine classic pizza, pasta and risotto dishes as well as options from the grill and two delectable desserts.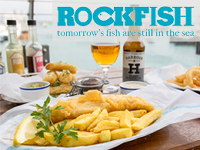 The Rockfish are seafood restaurants and takeaways that appeal to everyone, fish lovers, families, young and old, a beacon for the great seafood in the South West region and a place to celebrate and enjoy it. Their entire menu is available gluten free! So now anyone can enjoy the nation's favourite food, in Dartmouth, Plymouth, Brixham, Exeter, Exmouth and Torquay.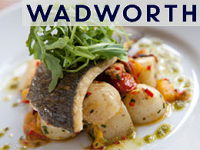 Wadworth & Co is an independent, family owned pub company and brewer based in Devizes, Wiltshire. We're pleased to announce that all of the 53 managed pubs have now gained GF accreditation, allowing you to enjoy delicious, home cooked gluten free pub food across the South West of the UK and London. Their 6X Gold beer is also now Crossed Grain certified.
Accommodation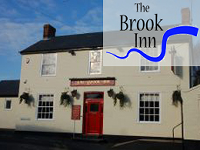 The Brook Inn is a community owned free house with an excellent reputation for food and hospitality. Located in the picturesque Suffolk village of Washbrook, their impressive gluten free menu makes it popular with people following a gluten free lifestyle. The Brook Inn was one of the first pubs in the region to specialise in gluten free food and gain accreditation. You'll also find an exciting array of regular choices, specials and vegetarian options as well as yummy desserts.
Independent establishments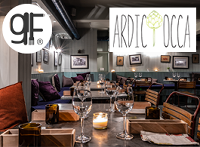 Ardiciocca, a fully gluten free Italian Restaurant in Fulham, London focuses on providing a range of gluten free dishes whilst not compromising on quality or flavour. Start with their salame, broad bean, pecorino cheese and homemade bread, a main of GF pizza with stracchino cheese and pesto and finishing off with their signature basil panna cotta.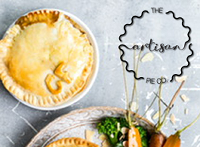 Frozen upon creation to maintain the flavour and goodness of the locally sourced and approved ingredients used in The Artisan Pie Co. handmade pies, order your gluten free pies online choosing from a whole range including vegetarian, vegan or dairy free! Packed upon receipt of your order in sustainable Woolcool packaging, straight to your door to pop into the freezer or bake from defrosted for a freshly baked pie.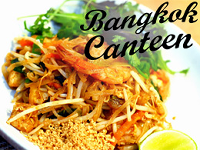 Bangkok Canteen is a family run Thai restaurant in the centre of Gloucester, founded on the principles of creating the very best Thai dishes with locally sourced ingredients, entirely gluten free. Organic and vegan options as well as gluten free beers are available.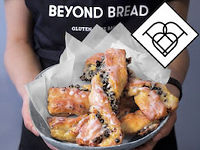 Beyond Bread Bakery are culinary pioneers who – through a range of naturally gluten free foods – inspires you on a journey to discover new, yet familiar tastes. Beyond Bread Bakery have three London locations in Fitzrovia, Islington and Selfridges. Behind the scenes are a team of expert bakers who not only have years of experience, research and credibility, but who constantly challenge the status quo by exploring and experimenting with new ways to use gluten free ingredients.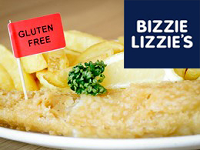 Bizzie Lizzie's have two award winning fish & chip restaurants in Skipton, North Yorkshire. Situated in the heart of this historic Yorkshire dales town, they provide gluten free options for all three courses. Bizzie Lizzie's on Swadford Street offers gluten free fish and chips cooked in a dedicated gluten free part of the frying range, whilst Bizzie Lizzie's at High Street Car Park has a choice of gluten free grilled chicken breast, chilli con carne and prawn salad. Both locations offer a selection of delicious gluten free desserts.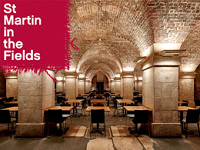 Discover London's Hidden Café located underneath Grade 1 listed St Martin-in-the-Fields, Trafalgar Square, the Café in the Crypt. With glorious Georgian architecture, enjoy a range of gluten free main courses, salads, sandwiches and desserts whilst enjoying their various concerts. Their seasonal outdoor Café in the Courtyard is open from April-October.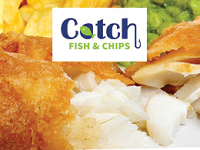 Catch Fish & Chips in Eureka Place, Ashford, Kent is the only Kent chippy in the UK's top 50 fish and chip shops. The Catch Crew serves mouth-watering gluten free fish and chips all day every Wednesday and from 5pm on Saturdays. You can safely tuck into delicious crispy golden battered freshly-cooked GF fish and scrumptious chips.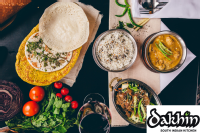 Dakhin, the first authentic South Indian restaurant in Scotland, is proud to provide a 100% gluten free menu — from starters, to main courses to desserts.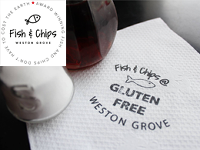 Fish and Chips @ Weston Grove offer the best quality award winning food using only sustainably sourced produce. Choose from MSC Cod or Haddock (the trawler is displayed in the shop) or a GF sausage or homemade fishcake battered in their natural GF batter or deep fried halloumi or GF vegan pie.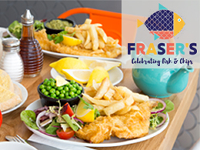 Fraser's Fish & Chips is located right on the prom in Penzance, Cornwall, this award winning fish and chip shop is more than a simple chippie. Gluten free fish and chips are available daily to be enjoyed in their restaurant or from the takeaway. With only sustainable fish on the menu and Cornish fish specials daily coupled with award winning chips - well worth a visit.
Harbourside Fish and Chips, are proud to present from their new takeaway shop in Plymouth a full gluten free menu that includes not only scrumptious fish and chips but also a selection of favourite dishes such as fish cakes, sausages battered or plain and chicken bites.
There is also a kids menu too so the whole family can still enjoy the Nation's favourite takeaway - gluten free style - with us!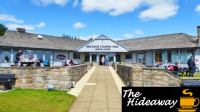 Hideaway Café is based within the Visitor Centre at Beecraigs Country Park, Linlithgow. The café caters for British cuisines from full Scottish Breakfasts through to Handmade Burgers on Brioche Buns. Upon request, the entire menu can be made gluten free within a totally separated GF area within the kitchen. Fresh scones and cakes are also made on premise using a separate GF only oven. The children's menu can also be made in both GF and DF.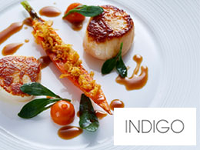 Following an exciting refurbishment, Indigo at One Aldwych returns as a chic space serving exquisite dairy free and gluten free dishes. Enjoy an exceptional dining experience with culinary delights created with the finest seasonal ingredients from the British Isles which feature on the breakfast, lunch, dinner and tasting menus.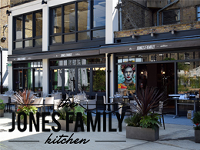 Listed Top Steakhouse in London by Steak Society, The Jones Family Kitchen, is tucked away in beautifully restored Eccleston Yards, London. Enjoy a table in the pedestrian only courtyard and tuck into their tasty steaks, gluten free beer, cocktails and excellent wine list. Steak is the main focus but there are delicious vegetarian and vegan options available too!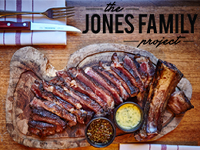 The Jones Family Project, Shoreditch, is a restaurant and bar that sources its products from suppliers who focus on animal welfare, quality and sustainability. With an extensive gluten free menu, enjoy a delicious Burrata starter, one of the several different cuts of the highly acclaimed Josper grilled dry-aged steak as a main and finish with a selection of gluten free desserts or cheeses.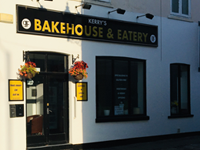 Kerry's Bakehouse & Eatery is a fully gluten free environment. With a brand new fully gluten free kitchen, enjoy a vast array of freshly made breads, cakes, pastries, sandwiches, cream teas, sharing platters, pasties, sausage rolls, jacket potatoes and the list goes on. Enjoy gluten freedom at Kerry's!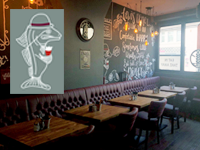 The family run 245 Lewis' Diner in Newport, Wales is open for business. Specialising in gluten free and homemade food, come to this friendly restaurant and takeaway to enjoy full English breakfasts, filled sandwiches & baguettes, salads, jacket potato, fresh ice cream and of course fish and chips!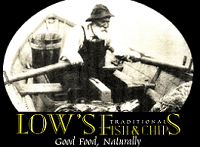 Low's Traditional Fish & Chips, Aberdeen, voted as Best in Scotland and Top 10 in the UK, they offer a wide range of gluten free options from your Standard Fish & Chips to Scampi and other items made from natural ingredients. Visit their website for more information and see what the Best Fish & Chip Shop in Scotland has to offer.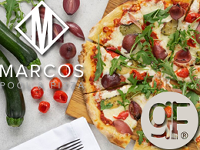 Marcos Pool Hall and Pizza Bar is an Edinburgh Institution and has recently achieved GF accreditation. Serving up the finest American pool on professional 9ft tables, easy to play, enjoyed by all. With Barrel and Stone Pizzeria, including their delicious gluten free options, over 30 gins, cocktails, large screen TVs showing all sport, retro arcade games and XBOX one, this isn't your average pool hall. Available to book online. Families welcome.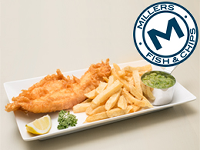 Miller's Fish & Chips is an award-winning, 4th generation family run restaurant and takeaway located in Haxby, North Yorkshire. They're the official regional champion of the North East and finished as a top 3 finalist in the 2017 National Fish and Chip Awards – the industry's most prestigious awards ceremony.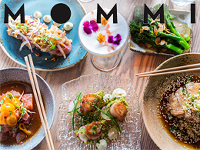 MOMMI – effortlessly healthy, GF Nikkei food from Peru/Japan by cultural way of Miami. Comprising fish, meat, veg and set dining sections – the style of food lent itself naturally to a full GF transition. Fresh, market style, small plates encourage sharing, with GF beer and cocktails for discerning tastes.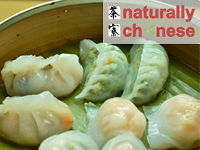 Naturally Chinese encompasses the aesthetics of Chinese dining by way of good food, beautiful surroundings and fragrant cooking. They present a range of gourmet dishes, bringing you the true taste of our Oriental origins. Their exclusive gluten free menu offers a wide variety of choices, prepared by a team fully trained and accredited by Coeliac UK.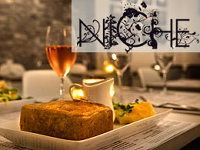 Niche is an independent entirely gluten free restaurant in Islington (Angel tube) which serves good honest British comfort food with a modern twist.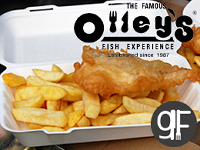 Olley's Fish Experience in Herne Hill proclaim to be London's most fashionable chippy. With an Olde World decor reminiscent of the nineteenth century, their gluten free menu is available every day in a warm, congenial atmosphere.
The Oxford Place, is a hidden gem in the heart of Leeds with a diverse choice of gluten free options, stunning decor, wonderful ambience and service. Using only the finest, freshest ingredients, it's the perfect place to spend time with family and friends and enjoy sophisticated food that caters to your dietary requirements prepared in their 100% gluten free kitchen.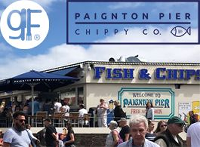 With a prime location at the entrance to Paignton Pier, Paignton Pier Chippy Co. offers quality fish and chips right on the seafront. Using sustainably sourced MSC certified fish, you can get your fish and chip classics here on their GF menu. Choose from classic Cod, Haddock or Plaice & chips or indulge in a battered sausage or a choice of local pies.
Pa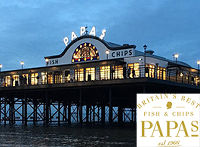 pa's Fish & Chips, Cleethorpes, is the World's largest Fish & Chip restaurant, named in the UK's Top 10 Fish and Chip shops, 2019. The family run restaurant (est. 1966) serves gluten free meals everyday, offering a selection of GF starters, mains and desserts in the restaurant and takeaway which can be enjoyed with unrivaled views of the coastline.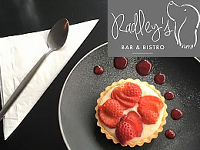 Radley's Bistro & Bar in Hastings have not only been awarded with Coeliac UK's GF accreditation, they were also shortlisted for the 2016 FreeFrom Eating Out Awards in the Independent Restaurant category. Make sure you don't miss their delectable gluten free dishes.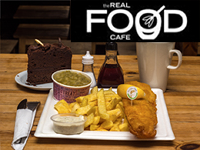 The Real Food Cafe offer award winning informal road side dining. They've been serving gluten free food for over a decade and have been accredited by Coeliac UK since 2014. They offer a gluten free menu comprising of soup, filled rolls, salads, fish and chips and home baked delights. The Real Food Cafe have seen the number of customers asking for a gluten free menu continue to grow, which now represents a significant part of the business as their reputation has spread.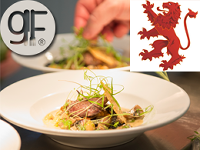 The Red Lion in Faversham has achieved gluten free accreditation. The kitchen is entirely gluten free. This venue freshly prepare all food on site and even grow and hand pick their own vegetables in a plot next to a family friendly beer garden.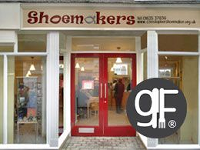 Shoemakers café based in Newbury has become the first in town to offer a totally gluten free menu. Shoemakers, in The Arcade, off the Market Place, has been a popular venue, serving light lunches, cakes and refreshments for the past 14 years.
The café regularly had customers asking for gluten free options and so, realising also that there wasn't a café in town for people with coeliac disease, decided to adopt a fully gluten free menu. Despite being entirely gluten free, the menu retains the same great standard of delicious food.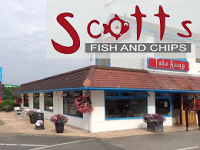 Scotts Fish and Chips own two multi award winning, eat in or takeaway, gluten free, fish and chip shops in Helmsley and Bilbrough near York. Not only do they offer gluten free fish and chips, but also a range of starters, mains and puddings can be had.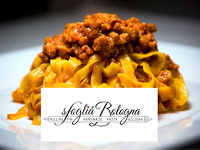 Sfoglia Bologna, Aldgate brings the ultimate Italian cuisine experience to the Heart of London. Their dishes are made with fresh, handmade pasta produced using Bologna's traditional techniques. Gluten free options are available with most of their dishes and we're pleased to announce they are now GF accredited.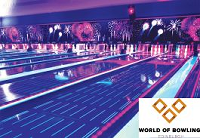 World of Bowling is a 12 lane ten pin bowling venue with Barrel and Stone Pizzeria which serves delicious gluten free options. As well as being GF accredited, other facilities include five a side football, licensed bar, pool and snooker. Available to book online. Families welcome.
Museums/Conference centres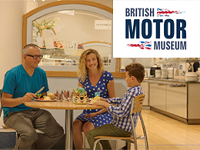 The British Motor Museum, is based in the heart of Warwickshire. It was the first museum and conference centre to be awarded GF accreditation in 2015 enabling visitors to enjoy a wide range of gluten free options in its café. Homemade sandwiches and cakes can be had safe in the knowledge that a separate gluten free kitchen is used to prepare your food ensuring no risk of cross contamination. Conference delegates are also catered for with a specially designed gluten free menu.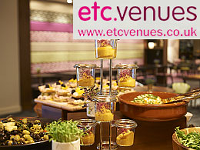 etc.venues provide the perfect space for training, meeting and conferences all accompanied by an in-house teams of talented chefs. Mouth-watering and innovative menus are provided with delegate's needs in mind, which is why etc.venues have gained GF accreditation. Now all fifteen of their venues can be enjoyed by people following a gluten free diet with peace of mind.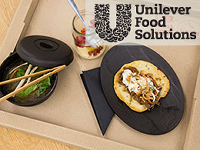 Knorr kitchen at Unilever House in Leatherhead is demonstrating how simple catering gluten free can be and how it can have a positive impact on food turnover. Unilever Food Solutions can now reassure people with coeliac disease that it's safe to eat in the kitchen.
Contract caterers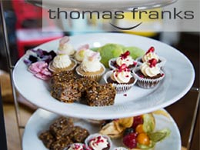 Thomas Franks is the only contract caterer to have been awarded the Coeliac UK GF accreditation. With a portfolio of 18 accredited venues, including schools, restaurants and workplaces. They provide customers, pupils and colleagues with safe gluten free meals and snacks. If you would like to know more about what Thomas Franks could do for you, visit their website.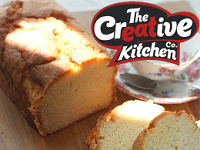 The Creative Kitchen Co. are an outside catering company based in Derbyshire serving fresh, seasonal food created to fit every occasion. They are passionate about producing affordable inclusive food that alleviates the stress involved with catering for all kind of parties and events. A wide range of gluten free dishes are available that can be shared with family, friends and guests.
Universities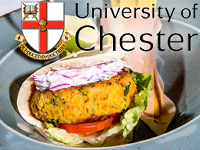 Eating gluten free foods doesn't mean missing out on the things you love. The gluten free range at White's Dining Rooms, University of Chester have got it covered. The menu features a range of delicious foods and ingredients including their sweet potato and quinoa burgers served on gluten free buns.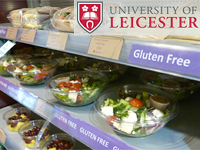 The University of Leicester was the first UK university to receive Coeliac UK accreditation. The University provides a wide range of gluten free sandwiches, soups, salads, cakes and biscuits across its various catering outlets on campus. Students with coeliac disease living in catered accommodation can also now enjoy a gluten free diet.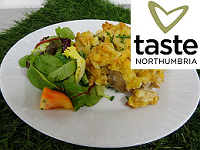 GF accreditation at their CCE Restaurant on Northumbria University campus makes them the fourth University in the UK to join our scheme. taste Northumbria have worked hard to develop new gluten free options for their menus to better cater for those with coeliac disease in order to make the transition to University life easier than ever.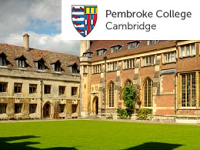 The 'Simply Pembroke' range at Pembroke College offers students, staff and University Members a variety of safe meat, fish and side gluten free options which are all prepared in a kitchen which is only used to produce allergen free items.
Schools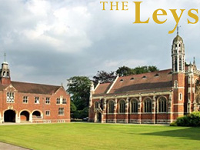 Chartwells Independent are a contract catering company that have been working closely with Coeliac UK to bring some schools onto the accreditation scheme. We're pleased to announce that The Leys school based in Cambridge is GF accredited.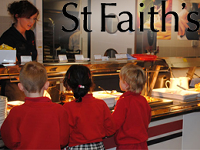 Caterers at St. Faith's prep school based in Cambridge have been working closely with Coeliac UK to bring their school onto the Accreditation scheme to provide safe gluten free provisions to students, staff and school visitors alike.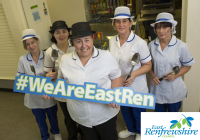 East Renfrewshire Council has become the first local authority in the UK to achieve GF accreditation for its school catering service. The accreditation covers their central production unit and the 28 schools that they serve. Children are able to enjoy gluten free versions of macaroni cheese, steak pie, sweet chilli chicken and a selection of homemade desserts including chocolate and beetroot brownies, lemon drizzle cake and even Scottish shortbread.
Hospitals and care homes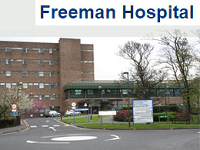 Located in Newcastle Upon Tyne, the Freeman Hospital was the first NHS hospital to become GF accredited by Coeliac UK. Whether you are a patient, member of staff or visiting the hospital, there are gluten free meals and snacks available on the wards and in the restaurant.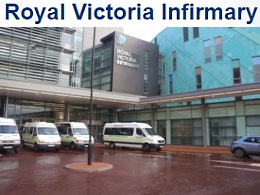 The Newcastle Upon Tyne Hospitals have added the Royal Victoria Infirmary (RVI) to their list of GF accredited hospitals. RVI have provided healthcare to the community for over 250 years. Now patients, nurses and visitors can all find GF meals and snacks available in the restaurant and café.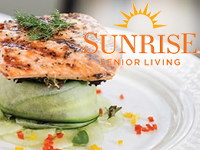 Sunrise Senior Living in Bassett, Southampton provides first class care dedicated to enhancing quality of life for all nursing home residents through high quality, personalised nursing, dementia care and assisted living. Their award winning Dining Team serves the very best British produce to residents and we are delighted to announce that their menu is now GF accredited.