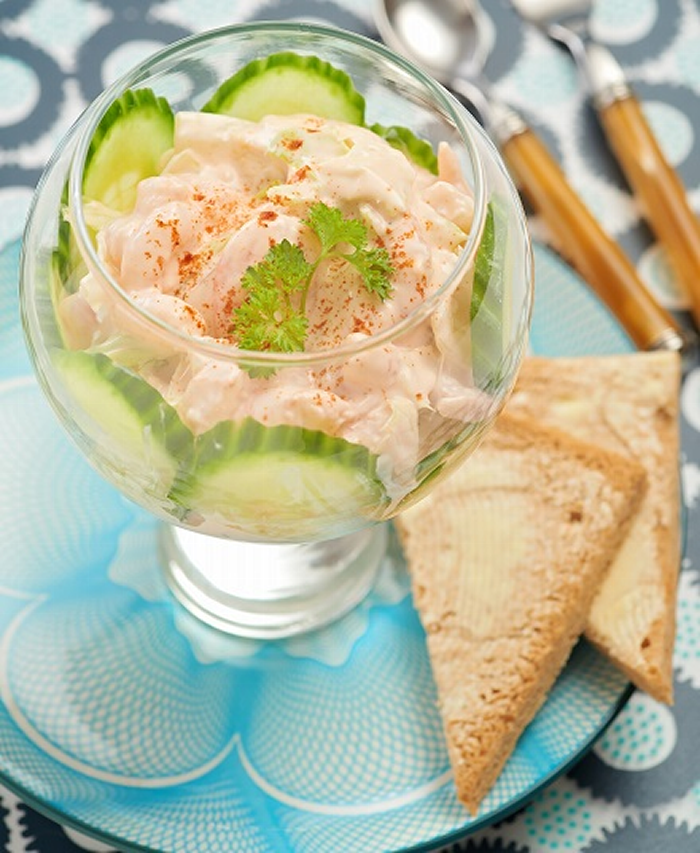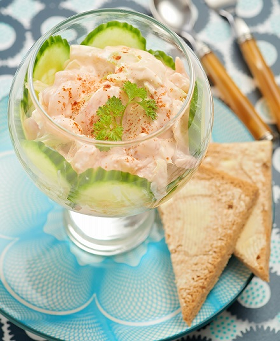 Prawn Cocktail
Credited to: Coeliac UK
Kcal: 166.0
Ingredients
300g cooked prawns
150g iceberg lettuce, shredded thinly
200ml mayonnaise
50ml tomato ketchup
2 lemons
Tabasco, black pepper, and paprika, to taste
½ cucumber
Fresh parsley (optional)
6 slices of gluten free bread and butter
Method
Put half the shredded lettuce in the base of six glasses
Then add the prawns into a large bowl and add the remaining lettuce, mayonnaise, tomato ketchup, the juice from one of the lemon
Season with Tabasco, paprika and black pepper as necessary
Slice the cucumber as thinly as you are able
Use the cucumber to line the glasses, then spoon in the prawn mixture. Garnish with a sprinkle of paprika. Serve with the remaining lemon cut into wedges, parsley (if using) and buttered gluten free bread.
Nutritional information per serving
Hints and tips: