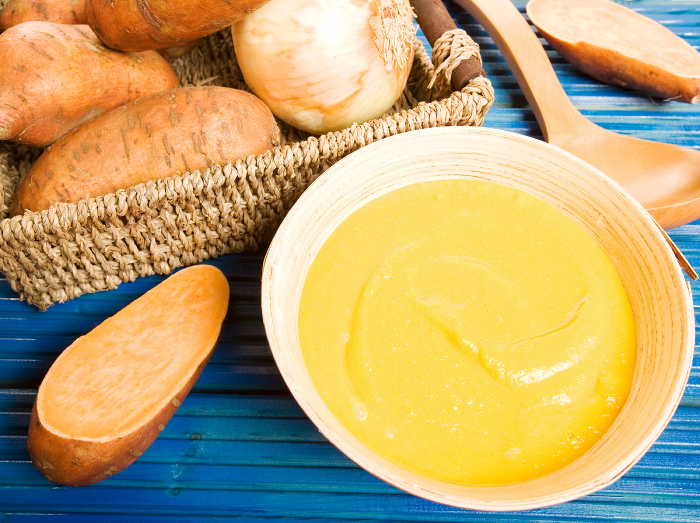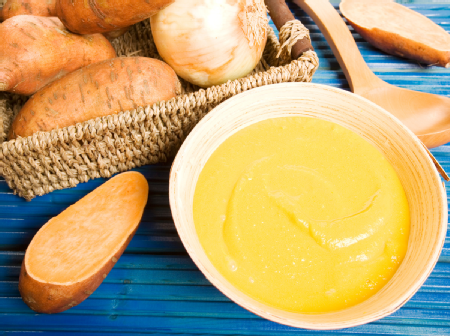 Butternut and sweet potato soup
Credited to: Coeliac UK
Kcal:
Difficulty: Pretty easy
Serves 4
20 mins prep
35 mins cooking time
Ingredients
180g red onion, diced
2 tsp oil
200g sweet potato, peeled and cubed
450g potato, peeled and cubed
750g butternut squash, peeled and cubed
250g carrot, peeled and cubed
1 ltr vegetable stock*
100g linseeds
2 gluten free rolls*
Notes: *Please check our Food and Drink Information for suitable products.
Method
Heat oil in a large pan, add onion and a pinch of salt and cook until soft
Add the rest of the vegetables, and the vegetable stock, topping up with enough water to cover the vegetables
Bring to the boil, cover and simmer the vegetables until soft
Blend the vegetables until completely smooth, added in more water or stock to preferred consistency.
Serve the soup sprinkled with linseeds and a gluten free roll.
Hints and tips: