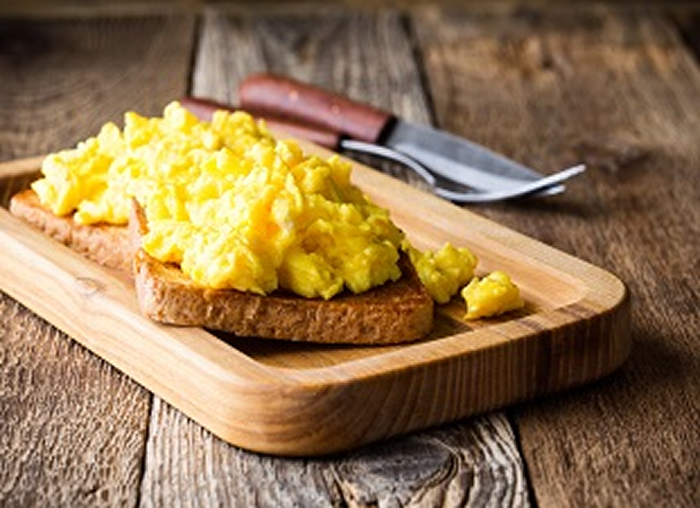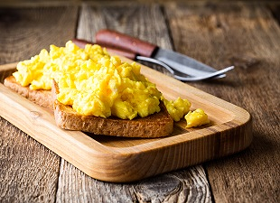 Scrambled Eggs on GF Toast
Credited to: Coeliac UK
Kcal: 364.0
Difficulty: Pretty easy
Serves 2
5 mins prep
10 mins cooking time
Ingredients
4 Eggs
50ml Milk
Pinch of Salt
3 Slices of Gluten Free Seeded Bread*
Notes: *Please check our Food and Drink Information for suitable products.
Method
Crack the four eggs and add the milk and lightly whisk until combined.
Heat a non-stick saucepan over a small to medium heat.
Add in the egg mixture, let it sit for 10 seconds. Stir the mixture by folding it off the bottom of the pan.
Do this every 10 seconds until the eggs are softly set. Meanwhile toast the bread.
Take off the heat and add the salt and give the eggs one last stir through.
Top the toast with the eggs and enjoy!
Nutritional information per serving
Hints and tips:
For a more luxurious scrabbled eggs, substitute the semi skimmed milk with either full fat milk or single cream in the egg mixture or butter before cooking the eggs.