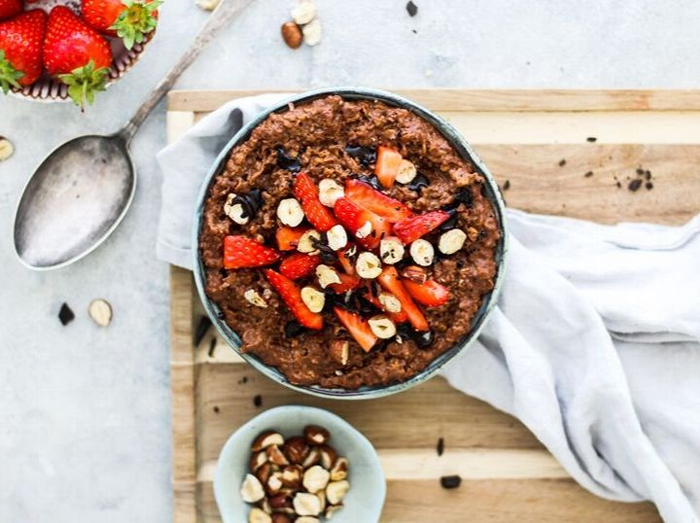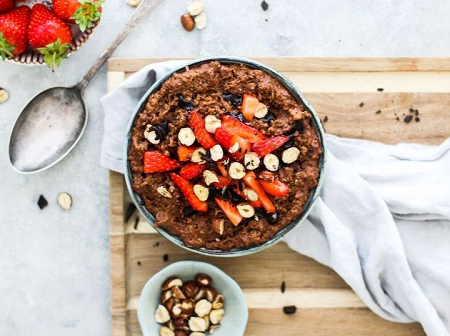 Cacao Hazelnut Porridge Bowl
A healthy take on choc hazelnut porridge, this recipe will keep you full of energy all day. This recipe is vegan and gluten free. Recipe supplied by Luce from www.whatluceeats.com
Credited to: Nairn's
Kcal:
Difficulty: Pretty easy
Ingredients
40g Nairns gluten free oats
1 heaped teaspoon of cacao powder
15g chopped hazelnuts
215ml plant-based milk
1 tablespoon of maple syrup
Strawberries, sliced
Hazelnuts, halved
Dark chocolate, grated
Method
In a saucepan over a low to medium heat, combine oats, cacao powder, chopped hazelnuts, plant-based milk and maple syrup.
Frequently stir until creamy porridge is formed. This should take about 6-7 minutes.
Empty porridge into bowl and top with grated dark chocolate, fresh strawberries and hazelnut halves. Enjoy!
Hints and tips: