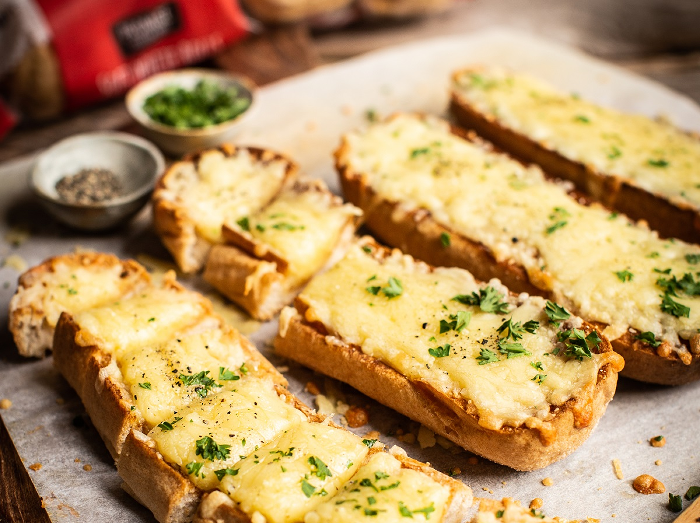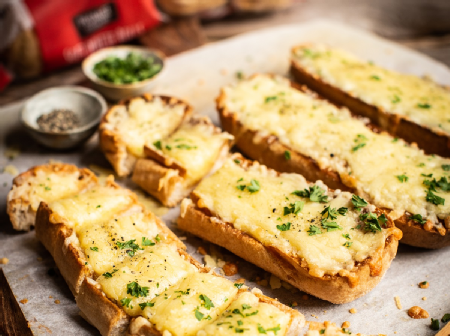 Cheesy Garlic Bread
Check out this delicious and easy to make Cheesy Garlic Bread, the ultimate comfort food, easy and quick to prepare. The perfect accompaniment for your lasagne or bolognese or as a delicious side to your salad at lunch.
Credited to: Promise Gluten Free
Kcal:
Difficulty: Pretty easy
Serves 4
5 mins prep
5 mins cooking time
Ingredients
4 Promise Gluten Free rolls*
A knob of butter
1 clove of garlic, crushed
120g of grated cheddar
Handful of chopped Parsley
Salt & Pepper to season
Notes: *Please check our online food and drink information for suitable products.
Method
Heat the grill and pop the sliced promise gluten free rolls until toasted.
Mix crushed garlic with butter and spread it onto the roll. Top with grated cheese. Season and grill until the cheese is melted and golden.
Sprinkle with parsley and enjoy!
Hints and tips:
This recipe works with lots of different cheeses, try a bit of brie or or smoked cheddar.