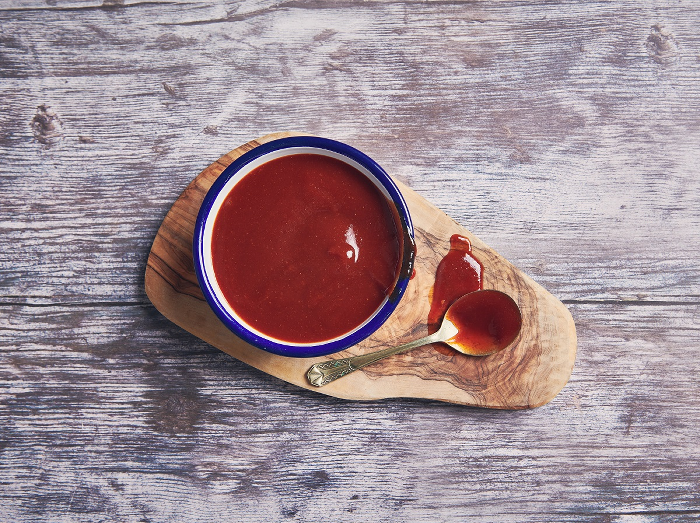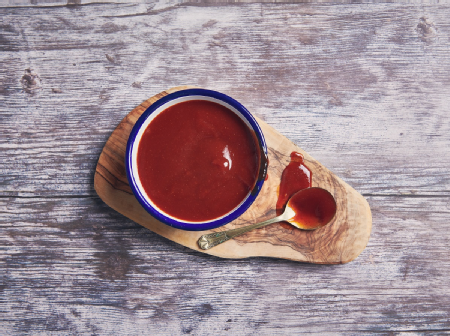 Homemade Gluten Free BBQ Sauce
Fancy to making your own gluten- free BBQ sauce? This works as a marinade, pour-over or dipping sauce.
Credited to: Coeliac UK
Kcal: 37.0
Serves 10
20 mins prep
30 mins cooking time
Ingredients
250ml tomato ketchup*
55g light brown sugar
30ml white wine vinegar
1 tbsp soy sauce*
2 tsp smoked paprika
1 tsp onion powder
1 lemon, juiced
Notes: *search our online food and drink information service for suitable products
Method
Place all ingredients in a pan and whisk together. Bring to the boil and return to a simmer and cook for 10 minutes or until it thickens.
Remove from heat and allow to cool.
Nutritional information per serving
Hints and tips:
The sauce works great as a marinate for grilled halloumi or chicken or as a sauce for your sausages or burgers.