Joint award for an epidemiology research project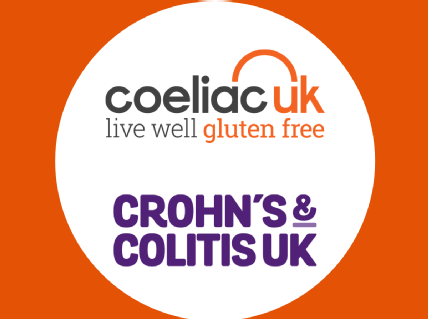 20 February 2020
Coeliac UK and Crohn's & Colitis UK announce joint award for an epidemiology research project
We are thrilled to announce that the University of Nottingham has been awarded funding of nearly £70,000 following a joint research call by Coeliac UK and Crohn's & Colitis UK to look at the epidemiology of coeliac disease, dermatitis herpetiformis, Crohn's disease and Ulcerative Colitis.
Both charities want to determine the latest prevalence and incidence figures in the UK to better understand diagnosis of these conditions.
The selection for funding was made by Coeliac UK's Research Awards Panel (RAP) on the basis of independent expert referees' comments. There was strong competition but after a round of further questioning, the team at Nottingham University won the vote. The project started at the beginning of the year and is due to complete within 12 months.
The researchers will use the Clinical Practice Research Datalink (CPRD), which contains anonymous electronic patient records, in order to provide statistics on the incidence and prevalence in the UK as of 2019 and also how many people diagnosed with the conditions were previously diagnosed with or treated for Irritable Bowel Syndrome (IBS).
Dr Heidi Urwin, Coeliac UK Research Manager said: "This is the third time Coeliac UK has funded epidemiology research which is essential to the charity for evaluating the number of people in the UK who are diagnosed and the impact of our campaign work. This time we have requested further breakdown of figures including, amongst others, the prevalence of children diagnosed by age, on a yearly basis to 18 years, split for geographical region in England and for Wales, Scotland and Northern Ireland. This is vital information to underpin our ongoing campaigns and this year's focus on children."
Announcement of the results will be shared later in the year.
Helen Terry, Director of Research at Crohn's & Colitis UK says: "This work is essential as, for the first time, it we will give us a comprehensive UK-wide picture of the number of people living with Crohn's or Colitis, the number of people being newly diagnosed each year, and how this is changing over time. An understanding of how these conditions vary by age, gender, ethnicity, socioeconomic position and geographical area is vital to help us target our research agenda, support services and campaigns on the people who most need these, and will highlight potential areas for improvements in the quality of care and better health outcomes."