Meet the researchers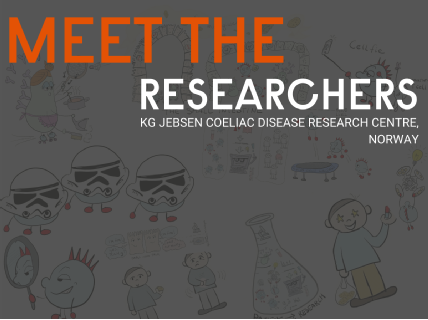 12 February 2020
Learn more from the talented team at the KG Jebsen Coeliac Disease Research Centre (JCoDiRC), Norway, headed by Professor Ludvig Sollid. Their research is aimed at finding better diagnostics, identifying targets for new therapeutics and may be one day a cure.
We're bringing you this insight as we focus activity this week on one research centre dedicated to gaining a better understanding of coeliac disease and gluten related conditions. At the end of the week, we will be hosting an online Q&A with the researchers over on our Facebook page.
If you have any questions around immunology, improving tests for diagnosis, potential new treatments or anything about their research, then make sure you post your question on our event page.