Gluten free bread making In partnership with Panasonic
There's nothing like the aroma of baking bread
Making your own bread can be a truly rewarding experience. You alone decide what goes in to your daily bread and if time is an issue, as it often is due to work, family or other commitments then a bread maker could be a good solution.
More than just bread
Gluten Free Pasta and Homemade Pesto
We've taken the Panasonic bread maker for a spin, using all the different gluten free programs. This month why don't you try the gluten free pasta program and you can make easy and delicious gluten free foods. Check out the recipe.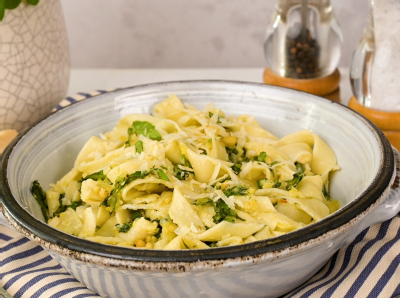 Access to quality bread products is extremely important to people with coeliac disease so we champion innovation that improves people being able to live well gluten free. The cost of living gluten free is still relatively high so if you enjoy breads, pasta and cakes then from a cost and convenience perspective it can make your life easier to make your own.
Bread makers that have a Gluten Free function on the machine allows for the different resting, rising and baking times so it's easy to make tasty and high quality bread, cakes, pasta or pizza dough.
Choose the right bread maker for you
Expertise and excellence for over 30 years
Panasonic have been manufacturing award winning bread makers for over 34 years and inspired by Japanese appreciation of taste and social cooking.