Coeliac UK and Crohn's and Colitis UK joint research call 2019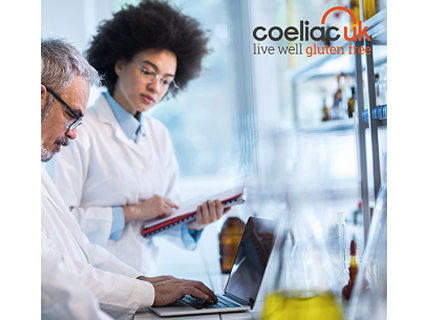 28 June 2019
We have some very exciting news. Further to the research fund announced earlier in June 2019 with Innovate UK, Coeliac UK and Crohn's and Colitis UK have teamed up for a research call with up to £70K available for a research project looking at the epidemiology of coeliac disease, dermatitis herpetiformis, Crohn's Disease and Ulcerative Colitis.
Both charities are looking to find the latest prevalence and incidence figures in the UK to better understand diagnosis of the conditions and to make improvements.
Both Coeliac UK and Crohn's and Colitis UK have an Awareness Week in May 2020, so the ability to achieve preliminary prevalence figures by the beginning of May would be an advantage.
The closing date for applications is 23 September 2019, 10:00, with an estimated start date on the project to be in January 2020.
So if you're interested in applying, you can find out more information in our Research section.