Have your say: GF prescribing in NHS Bedfordshire, Luton and Milton Keynes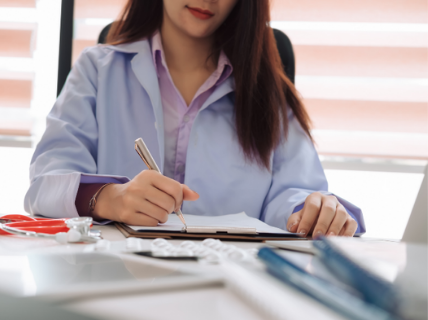 15 November 2021
NHS Bedfordshire, Luton and Milton Keynes clinical commissioning group (CCG) has launched a consultation on proposed changes to gluten free prescribing.
The CCG is asking local people to share their views on future provision by responding to this survey by 21 December.
Currently gluten free bread and flour mix is available on prescription in the former Luton CCG area only, whilst those in the former Bedfordshire and Milton Keynes CCG areas can access prescriptions in exceptional circumstances only. The CCG is seeking to develop a single uniform policy for these areas.
The CCG has laid out its proposals in a Case for Change document which can be found along with all other consultation information at blmkccg.nhs.uk/PolicyConsultation
Coeliac UK communication with the CCG
Coeliac UK will be submitting a full response to the consultation and have requested a meeting with representatives of the CCG.
Gluten free prescriptions remain a critical means of supporting people with coeliac disease and we will be making a strong case for provision.
Have your say
The consultation will close on 21 December 2021 and we would encourage anyone living in the Bedfordshire, Luton or Milton Keynes area to respond to the consultation to make sure your voice is heard.
Share your story
If you would be interested in being a case study regarding prescriptions please complete our online form. If we receive media requests for a case study we will contact you with further details of the request*.
*If you are selected to be a case study, your name, image and story may be used within Coeliac UK communications such as our website and social media, and may be used within national and local media.