Introducing the Coeliac UK Challenge!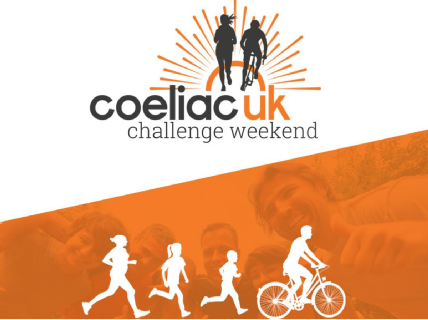 29 July 2020
You're invited to take part in the Coeliac UK Challenge, 19-20 September 2020, and help our gluten free community to virtually travel 1500km – that's the distance it takes to reach every country in the UK!
All you have to do is choose an activity you love – it could be walking, running, cycling, swimming, rowing (anything goes!) – and set a distance to contribute. Then on 19 or 20 September, complete your pledged distance. Throughout the weekend, we'll be totting up the total distances completed by our gluten free community to see if we can make it around the UK, virtually!
We're expecting to lose 75% of the income we normally receive through Challenge events this year – that's £80,000 - which is why we're reaching out to our gluten free community for support and launching this new event. Please join in and help get us across the virtual finish line!
It's our opportunity to achieve something great, together.
To find out more, and sign up today, click on the button below.