Frankie and Rocco share their stories
We love collaborating with our amazing community to highlight the challenges and experiences they face living with coeliac disease and we're always so incredibly delighted and grateful at how happy people are to help us. 
Earlier this year, four amazing members of our community travelled to London during the busy school holidays to be part of our awareness campaign which aims to speed up the path to diagnosis by highlighting the varied symptoms of coeliac disease and encourage people to take our self-assessment to see if they should be tested. Frankie, Nicola, Rocco and Hilary travelled all the way from Wolverhampton and Clitheroe to be filmed talking about their lives before and after the diagnosis of Frankie and Rocco. They all did an incredible job and Frankie and Rocco were absolute superstars in front of the camera!
You can read their stories and watch their videos here.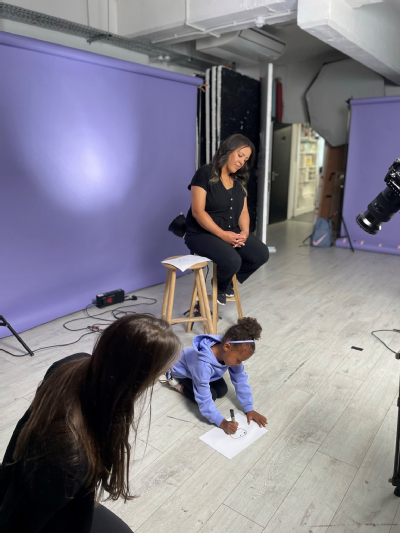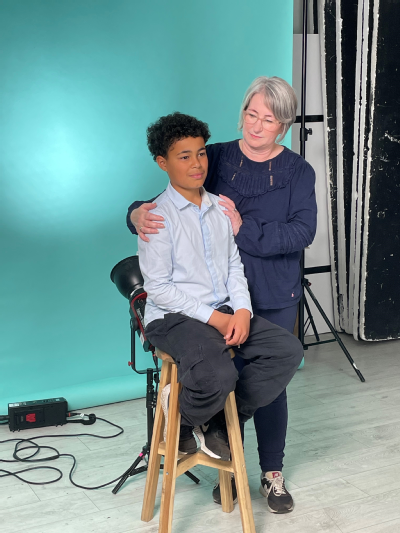 Frankie & Nicola, and Rocco & Hilary behind the scenes at the shoot
A huge thank you to Frankie, Nicola, Rocco and Hilary for your incredible support. The videos will be used on social media throughout November to help raise awareness of the symptoms of coeliac disease and encourage people to take our online self-assessment which can be found here.
Fancy being part of our 2024 Awareness Campaign?
If you'd like to be part of our mission to raise awareness of coeliac disease and its symptoms and are happy to be filmed talking on camera, we'd love to hear from you. We're now looking for people to feature in our 2024 campaign and we want to highlight the varying symptoms* and factors influencing daily life, everyone is welcome - all ages, from all corners of the country and all family and cultural backgrounds. If you'd like to share your story to help others, complete the case study form here and we'll be in touch if we wish to use part or all of your story. **
*Medical diagnosis required based on recognised symptoms within NICE guidelines.
**Please note that your story may be shared with the general public, both on social media and in the local and national press. You may also be required to participate in media interviews.