Help us ensure there are No More Lost Childhoods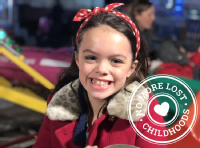 Your donation to No More Lost Childhoods will enable us to provide vital information and training to parents and healthcare professionals. This will get more children diagnosed like Daisy and prevent a childhood being lost.
Thank you for helping us to save a childhood.