Catering gluten free: how to get it right
Required Field *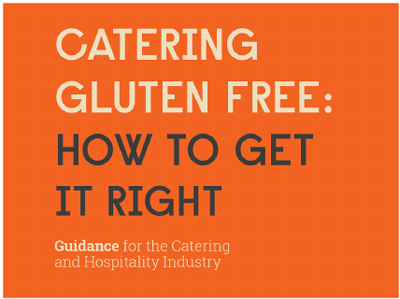 Get our FREE guidance 'Catering gluten free: how to get it right' , produced in collaboration with the Food Standards Agency (FSA).
The guidance provides practical advice to cater gluten free, from sourcing the right ingredients, cleaning and hygiene, storage, preparation and cooking, through to service and quality assurance.
Whether you are already GF accredited by Coeliac UK or are looking to venture into the world of gluten free we hope this is a useful tool highlighting the steps for safe gluten free food preparation.
To access a downloadable copy, please complete the following information and click submit.
By pressing submit you confirm that you have read and understood our privacy policy and that you are happy to be contacted by Coeliac UK relating to the purpose of your request. Our commitment to you is that we will respect any personal data you share with us, and keep it safe.