Your location: Home
Set up your own fundraising event
Set up your own fundraising event
There are so many fun and interesting ways that you can fundraise for Coeliac UK.
We have some suggestions below to help you get started but if you would like to set up your own event please contact our Fundraising Team for advice, support, and to tell us what you're planning. Email fundraising@coeliac.org.uk or call on 01494 796724.
Gluten-free dinner party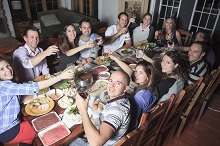 Host a gluten-free dinner party to raise funds and awareness for Coeliac UK. With your help we're hoping to raise £10,000 to support the vital work of Coeliac UK, which includes our campaign to improve diagnosis rates across the UK. By hosting a dinner party you will not only raise vital funds for our work, but will also be raising awareness of coeliac disease and the importance of medical diagnosis. Order your Gluten-free Dinner Party Pack today!
Fundraise in your home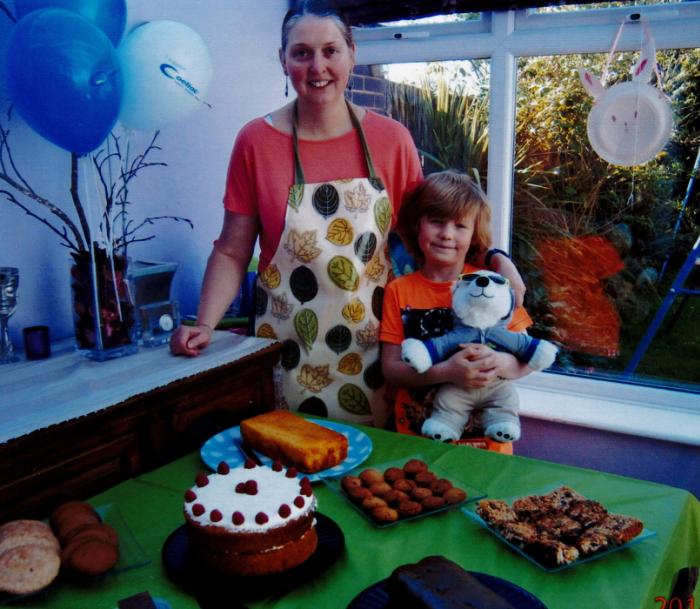 Fundraising can be so easy that you don't even need to leave your house to do it. From hosting a charity bbq to having a tv marathon why not host a fundraising event at home.
Hold a gluten-free dinner party at home and ask your guests for donations.
Hold a coffee morning with gluten-free treats.
Have a gluten-free cake/pizza making party for children in your kitchen and charge for participation.
Hold a barbecue and sell tickets for entry.
Fundraise at your school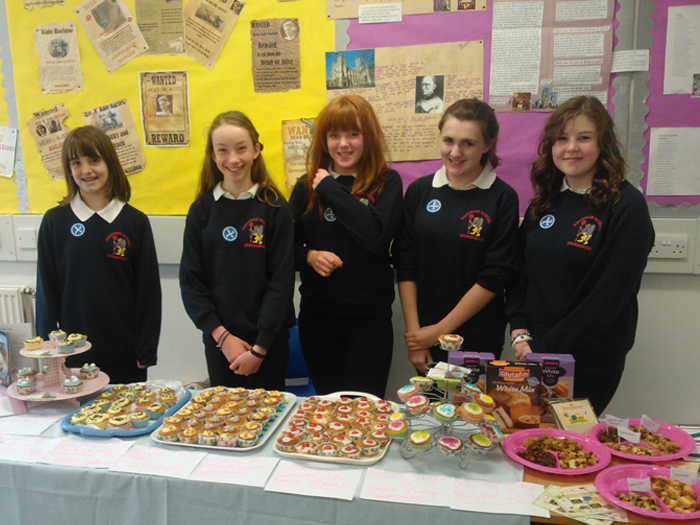 Help your child by holding a fundraising event at their school. Our fundraising team can provide tailored support to parents, pupils and teachers.
Organise a cake sale.
Pick Coeliac UK as your chosen charity.
Hold a bring and buy sale.
Hold a non-uniform day and ask students to donate money.
Please get in touch with our team for more information and resources.
Fundraise at your work
Holding an event at your workplace can be an exciting way to fundraise for Coeliac UK. From dress down days to a work quiz night, get your colleagues supporting us.

Provide a gluten-free lunch and ask colleagues to donate.
Nominate Coeliac UK for charity of the year – speak to your work for more information.
Recycle your old printer cartridges and mobile phones using the Recycle4Charity scheme for Coeliac UK.
Make charitable donations straight from your salary through Give as you Earn (GAYE)

scheme.

Enter a work team into a challenge event

.
Fundraise at your university
Fundraising whilst at uni is great fun and can create some incredible memories. Here are just some ideas you can try at your uni:

hold an event on campus or in your halls and ask those attending to donate
get your Raising And Giving (RAG) society supporting us
hold a collection at your sports team or society's social
take on one of our mob events
go on an adventure with one of our overseas challenges.
If you're a student and would like to get involved, we'd love to hear from you. We can provide you with all the tools, advice and help you need to get your fundraising started.

Fundraise with your local community or club
Organise your own biking/walking event.
Hold a stand at a fayre.
Organise a coffee morning at church/community group.
Take part in a swimathon.
Quiz night.
Hold a tournament at your local sports club.
Fundraising collections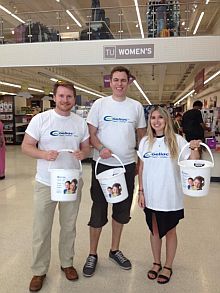 Speak to your local supermarket or businesses and see if they will let you hold a collection on their premise (please be aware we do not support house to house collections). We can send you the buckets and other materials, we just need you and your friends to ask others to donate to a fantastic cause. If you would like to hold a collection, please contact us for materials and advice.
Do you have an idea for a fundraising event?
It could be a sponsored head shave, a sponsored beard grow or giving up something for a month. Whatever it is, please let us know and we can send you our fundraising pack to help turn your idea into funds to help people affected by coeliac disease.
Need help?
Contact our Fundraising Team by emailing fundraising@coeliac.org.uk or call 01494 796724.
Print page
Add to My Scrapbook