Become a Young Champion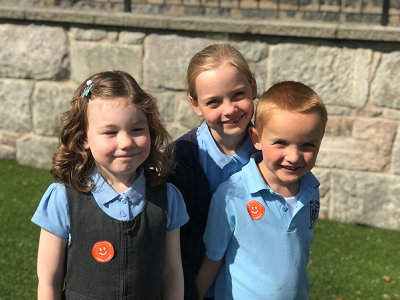 We know that managing a gluten free diet at a young age isn't always easy – especially if you're away from home, at school or taking part in extracurricular activities.
We want to help children and young people every day and on every occasion. That's why we have created a Young Champions pack which aims to give anyone aged 5 to 11 the confidence to talk about their coeliac disease. Through raising awareness, we hope that your child's peers and their parents, teachers and leaders will gain a better understanding of coeliac disease and become more aware of what life is like on a gluten free diet.
Could your child become a Young Champion?
In this pack we have included lots of activities for children to do with their class, school, friends, family or community group, with supporting materials. As this is aimed at children aged 5 to 11, we have tried to include a mix of activities so there is something for all ages.
Please click here to order your Young Champions pack!
We'd love to hear about what your Young Champion did with their pack! Whether it was a presentation at school, a gluten free cookery session with some friends or raising funds, please email us your story and send any photos to youngchampions@coeliac.org.uk.
Thank you very much to Nature's Path for sponsoring the Young Champions Pack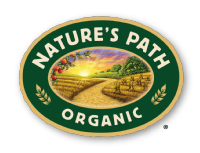 Our inspiring Young Champions
Meet Lola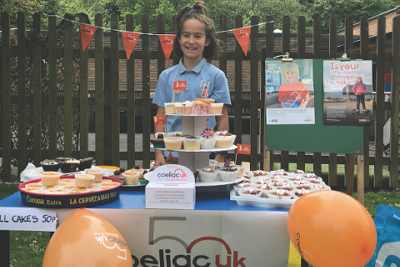 "When I was little I didn't want to eat at all and I didn't grow. When I was diagnosed with coeliac disease my new diet made me feel better but when I turned 4 I started feeling really ill again and we found out that my thyroid gland had stopped working. This is another autoimmune disease so I have to take tablets every day.
When I got the Young Champions pack I asked if I could do a cake sale because usually when there is one at school, there are no cakes that I can have. So me and my friends did a cake sale which sold only gluten free things as well as lactose and nut free cakes. So for the first time everyone could have something - it was a big success and I was happy that we raised a lot of money for Coeliac UK."
Meet Tobias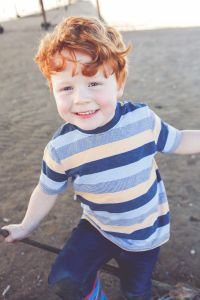 Tobias' mum, Saartje, says:
"Tobias was only four when diagnosed and didn't really understand why he couldn't eat his favourite foods anymore or why he couldn't participate as normal in some of the activities at school, such as needing to bake separately.
We took the Young Champions pack into school, which was gratefully received as Tobias was the first child they had with coeliac disease. The school did a fabulous job of utilising the pack, across multiple year groups so now everyone in school understands that Tobias needs to be careful and more importantly accepts it rather than ostracises him. Thank you for helping normalise this for us!"
A huge thank you and well done to our amazing Young Champions!
Don't forget to let us know what your Young Champion has been up to. Please email us your story and send any photos to youngchampions@coeliac.org.uk.