Become a Young Champion
Could your child become a Young Champion?
We know that managing a gluten free diet at a young age isn't always easy – especially if you're away from home, at school or taking part in extracurricular activities.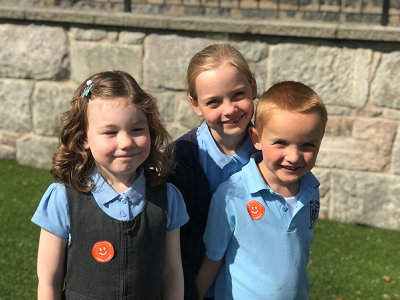 We want to help children and young people every day and on every occasion. That's why we have created a Young Champions pack which aims to give anyone aged 5 to 11 the confidence to talk about their coeliac disease. The pack includes lots of activities for children to do with their class, friends, family or community group, with supporting materials.
Through raising awareness, we hope that your child's peers and their parents, teachers and leaders will gain a better understanding of coeliac disease and become more aware of what life is like on a gluten free diet.
Order your Young Champions pack here
We'd love to hear about what your Young Champion did with their pack! Whether it was a presentation at school, a gluten free cookery session with some friends or raising funds, please email us your story and send any photos to youngchampions@coeliac.org.uk.
Our inspiring Young Champions
Meet Matthew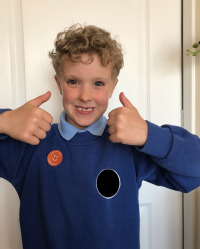 Matthew was diagnosed with coeliac disease just before his 2nd birthday and his family have always encouraged him to talk about his coeliac disease as it's important for others to understand why Matthew needs to eat gluten free.
"I felt a little nervous about doing the Young Champions presentation in front of my class, but it went really well and I really enjoyed doing it. I wanted my friends to understand all about coeliac disease; they had lots of questions during the presentation and at the end I handed out the stickers. Then the following day we did one of the activities in the young champions pack".
Meet Eliza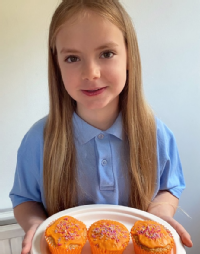 "I found out that I had coeliac disease when I was only 3 years old so I've been eating gluten free food for a long time. It's sometimes been hard to explain to people all the ways I need to be careful with food. I wanted my classmates to know why I worry so much about crumbs so I got a Coeliac UK Young Champions pack and decided to do a talk at school to explain things. I think everyone learnt a lot and loved getting a sticker and doing the activities.
I also made my brilliant teachers some gluten free cakes to say thank you. I feel happy that my friends now understand more about coeliac disease"
Meet Fulton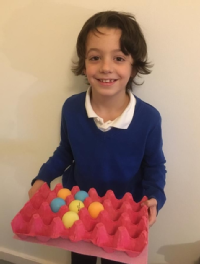 Fulton delivered a presentation about coeliac disease to his class!
He helped create the power point presentation and made a model of villi out of an egg tray with the fingers on the healthy side and the flat part on the damaged side and using ping pong balls as food.
He answered lots of questions about coeliac disease and helped his classmates with the work sheets. He really enjoyed raising awareness amongst his peers.
A huge thank you and well done to our amazing Young Champions!
Don't forget to let us know what your Young Champion has been up to. Please email us your story and send any photos to youngchampions@coeliac.org.uk