Prescription policies
Prescribing staple gluten free food gives patients clinically diagnosed with coeliac disease NHS support to manage their gluten free diet, which is the only treatment for their condition.
In England, only bread and flour mixes are available on prescription. Clinical Commissioning Groups (CCGs) are responsible for the commissioning of NHS services locally and some have restricted further than this.
Local Health Boards in Scotland and Wales and Health and Social Care Trusts in Northern Ireland are responsible for local prescribing policies. You can find out more about these below.
We are campaigning for the ongoing support of people with coeliac disease through the prescription of gluten free staple foods.
The map below

provides

the policy information for each of the CCGs across England.
Why are prescriptions for gluten free staples important?
Following a strict gluten free diet for life is the only treatment for people with coeliac disease. To stick to the diet and live a healthy lifestyle, it's crucial that they are able to access gluten free staple foods, such as bread and flour, which form the basis of most diets in the UK.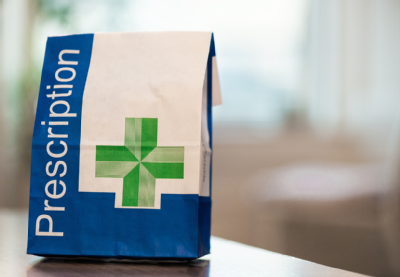 Whilst gluten free staple foods are more widely available today than ever before, they are not readily accessible across the country. If you are reliant on budget stores or convenience stores, research suggests that gluten free staples are virtually absent. What's more, they are prohibitively expensive for too many people, costing three to four times more than regular gluten containing foods.
Gram for gram, bread is on average five times more expensive, and more than eight times the cost if you compare the cheapest breads. The result is that our most vulnerable, those on a limited income, the elderly or those living in remote rural areas with reduced mobility are severely disadvantaged in maintaining their gluten free diet, at potential risk to their health.
Prescription policies across the UK
England
There are 106 CCGs which are responsible for commissioning NHS services locally.
Coeliac UK has written to all 106 CCGs making them aware of the importance of gluten free staple foods on prescription for those with coeliac disease. Around 60% of CCGs in England continue to recommend that GPs prescribe gluten free foods but with NHS budget cuts we are seeing some areas restricting or cutting gluten free prescribing. We are trying to influence them to rethink these decisions. We continue to follow up and review the policies of each individual CCG as part of our prescriptions campaign.
Following a consultation in 2017, the Department of Health and Social Care made the decision to retain access to gluten free breads and flour mixes and to remove access to other gluten free foods on prescription. In December 2018, NHS England published guidance for CCGs with the objective of reducing variation in gluten free prescribing policies in England. You can read more about the national guidance on our website.
Gluten free prescribing map of England
The map below provides the gluten free prescribing policy information, collected from our recent communications, for each of the CCGs across England. We are working to ensure that the details of the map are kept updated, so if you're aware of a prescribing review or of a recent change in policy, please get in touch with us. To look at an area in more detail, please click on the links below the map.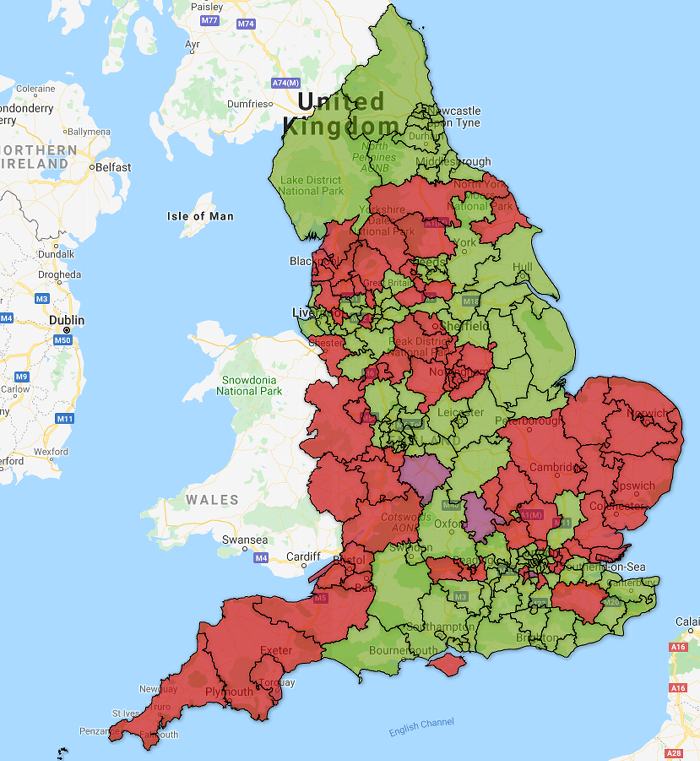 CCG boundary data © NHS England. Contains Ordnance Survey data © Crown copyright and database right [2013]
Click on the links below to see areas of the map in more detail:
Wales
All Seven Local Health Boards in Wales are committed to prescribing gluten free staples in line with the 'All Wales Guide to Prescribing Gluten free Products' which is in line with the National Prescribing Guidelines. This includes Hywel Dda University Health Board that is rolling out a voluntary top up card scheme that allows those with a diagnosis of coeliac disease to access gluten free staples through shops. If you live in the health board, you can contact the medicines management team for more information.
The Welsh Government has consistently shown support for the importance of gluten prescriptions for people with coeliac disease in Wales.
The All Wales Medicines Strategy Group supports the prescription of gluten free staples and says:
It is not recommended that practices limit themselves to a narrow formulary. As nutritional content and ingredients vary, a sufficient range of products is required to accommodate the therapeutic needs of patients, for example, in cases of associated increased calcium requirements, multiple intolerances or constipation. Variety and acceptability of the diet can enhance adherence, with resulting improvements in outcomes.
Northern Ireland
The Health and Social Care Board, Northern Ireland, supports the prescription of gluten free staples both in terms of the quantities and range as within the National Prescribing Guidelines.
Scotland
Each of the 14 NHS Boards across Scotland has its own list of gluten free products that can be prescribed to people with coeliac disease. These are in line with National Prescribing Guidelines in terms of units.
Many people are now accessing prescriptions through the Scottish Gluten Free Food Service (those who are not part of that Service can access prescriptions via their GP). To find out more about the Gluten Free Food Service and to see a list of the prescribable items for each Health Board, please visit NHS Inform.
Our work
We are campaigning for gluten free prescribing to remain an essential NHS support for people with coeliac disease. Without NHS support, the most vulnerable patients are most at risk of not maintaining their gluten free diet, which is the only treatment for their condition. We have been making the case with CCGs and policy makers that, gram for gram, gluten free bread is five times more expensive than regular gluten containing bread, with pasta and other staples being 3-4 times more expensive. Cost and patchy provision of gluten free food makes maintaining the diet very difficult for people with coeliac disease. Gluten free food on prescription helps people stick to their diet, minimising the risk of further complications.
A national consultation on gluten free prescribing was held in 2017. We presented a strong evidence base around the difficulties of managing a lifelong gluten free diet, including cost, availability and nutritional implications. That, combined with the significant response from our community during the consultation period influenced the Department of Health and Social Care's decision, resulting in the decision to retain access to gluten free breads and flour mixes on prescription in England.
In the past, we have been aware that several areas restricted the prescribing of gluten free fresh bread due to concerns about additional handling charges, a complex issue involving manufacturers, wholesalers and pharmacists. We urged manufacturers and distributors to work together to reduce the impact of these costs on gluten free prescribing. Since 2012, a guarantee has been made to ensure that such additional costs would not be added. Therefore, the cost of fresh bread is not greater than that of long life bread. Throughout 2012 and 2013, we contacted the areas restricting fresh bread to urge them to review their policy after the removal of the additional handling charges. In almost all cases we have succeeded in having fresh bread reinstated on prescription.