Chocolate
Why isn't all chocolate gluten free?
Not all chocolate can be included in your gluten free diet, even if gluten isn't listed as a deliberate ingredient on the ingredients list. This is because some different brands of chocolate carry 'may contain' statements, meaning the manufacturer has decided that there is a risk that the product could be contaminated with gluten.
How to choose safe gluten free chocolate products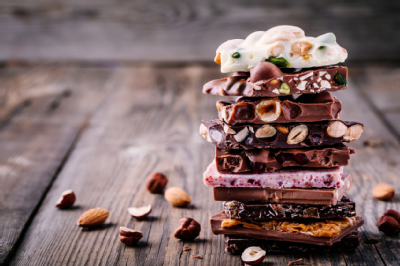 With this in mind, it's important that you carefully select your chocolate products to make sure they're gluten free and safe for your diet. We have a wide range of chocolate listed on our Food and Drink Information or on our Gluten Free Food Checker app.
Some chocolate products listed in our information have 'may contain' statements on the packaging. However, these products will be fine for you to eat. This is because the manufacturers of these products have given us information – including details on their processes which include extensive clean down and analysis of the final product – and have confirmed that they are safe for the gluten free diet.
Easter chocolate
Download our Easter list to find out what seasonal chocolate products are suitable for a gluten free diet. Coeliac UK members can access the digital version within our Food and Drink Information or on the Gluten Free Food Checker app.
Drinks
Cocoa powder is gluten free but hot chocolate powders, chocolate sprinkles and toppings for cappuccinos need to be checked. We list a range of hot chocolate drinks that are suitable for a gluten free diet in our Food and Drink Information under the drinks, food service and catering and supermarket categories.
Cooking with gluten free chocolate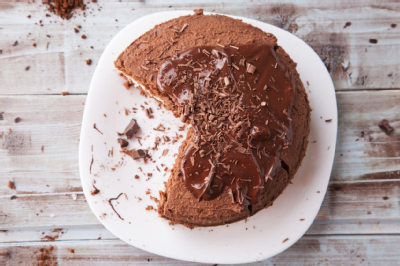 Looking for a dessert? Why not try baking a gluten free chocolate cake. Looking for ideas for an edible present? Why not try making some no cook chocolate truffles. They're simple and easy to make and taste delicious.
Try out some of our mouth watering chocolate recipes below including some savoury dishes. For even more recipes visit our Home of gluten free recipes.