Christmas Showstoppers
If you're entertaining this Christmas and want to go all out, we've done (most) of the hard work for you! Our home economist has been hard at work creating some spectacular gluten free show stoppers.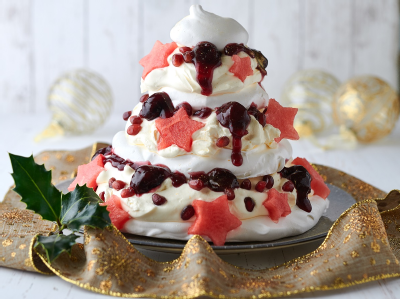 Try making our tiered meringue stack, guaranteed to wow your family and friends! For something with a bit of warming spice, our ginger bread recipe is for you. It can be used as tree decorations a gift with boiled sweets as stained glass windows. For the most adventurous, you could set your self a challenge and make a gingerbread house!
Our last recipe is all about sharing. We've created a bread and baked cheese wreath which is an impressive and tasty centre piece, try out different toppings to suit your crowd.
To take a look at these recipes log in. Or to become a member and access heaps more benefits, join today!