Gluten Free Barbecue
With the weather warming up and lockdown easing, barbecues are a great way to feed a crowd when seeing family and friends again. We've taken inspiration from the Caribbean and Asian cuisines to give you some recipes that are bursting full of flavour this summer.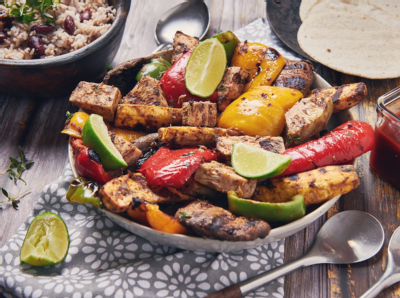 Our Caribbean recipes are a succulent and spicy BBQ jerk chicken, mouth watering jerk jackfruit with a medley of vegetables, and to soak all the juices up a fluffy and wonderfully coconutty rice and peas.
We also have sticky pork steaks (the marinade also works wonders on whole Portobello mushrooms) and a crunchy Asian salad with a fresh and spicy dressing.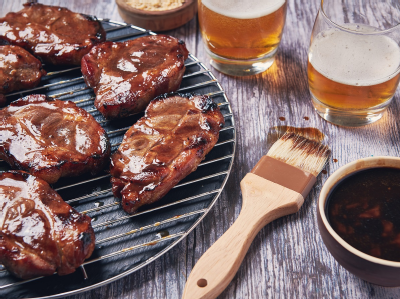 If that's not enough for you, we've also thrown in a homemade BBQ sauce recipe, which you can use in the sticky pork steak marinade or smoother all over burger buns, sausages or corn on the cob!
When barbecuing, make sure you do so safely and avoid cross contamination with gluten containing foods. Read our top tips for gluten free barbecues for more information.