Nature's Path Organic
At Nature's Path Organic, there is something for everyone. Moreish granola and granola bars, delicious kids' cereal and our wonderful Mesa Sunrise, all from the UK's No.1 gluten free cereal brand. Nature's Path works tirelessly to accommodate the very diverse taste needs of gluten-intolerant adults and kids by only using the very best ancient grains, seeds, nuts and fruits.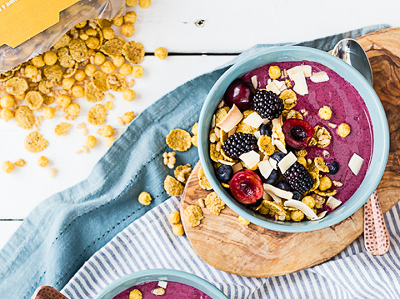 We put taste at the heart of all we do and we're sure you'll agree when you take your first bite.
Use our Mesa Sunrise to make vegan pancakes or pick up Nature's Path Maple Sunrise to whip up a no bake cheesecake or if you want to start your day right, sprinkle it on a a smoothie bowl.
Find the recipes at the bottom of the page and find us in the Free From Aisle. Available from all major supermarkets and most independent health stores.