The Japanese Collection
We've got five recipes to fill the Olympic sized gap in your summer!
We know that the 2020 Tokyo Olympics has been postponed a year, but that doesn't mean we can't share with you five exquisite recipe developed for our gluten free community inspired by the culinary delights of Japan. From making your own Soba noodles to mastering the popular Katsu curry we've got you covered. Take our poll at the bottom left of this page to let us know what you think of the selection.
Katsu curry is probably Japan's most famous dish along with Sushi.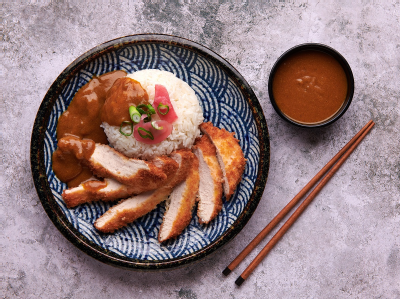 It's become really popular in Europe, and I'm sure you will love our gluten free recipe as much as we do. We have cooked whole chicken breasts then sliced them; you can do strips of chicken, or small nuggets. Make extra of the sauce and it's easy to freeze and use when you need it.
Buckwheat Soba Noodles were easy to make.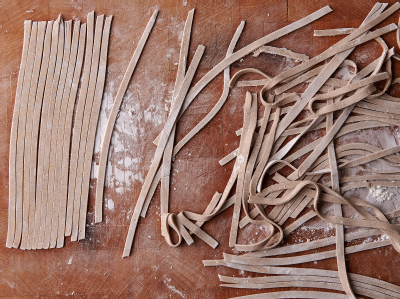 We did try without the Xanthan gum but they were fragile and tricky to pick up, the gum helped make them a lot easier to roll and handle. Once made cook within a few hours, or you can freeze the dough for a month and use as you wish. We've paired them with a simple and fresh dressing to celebrate the noodles.

These delicious pork dumplings are definitely worth the effort. To make your own gluten free wrapper, you will need rice flour and glutinous rice flour (these are different and both naturally gluten free).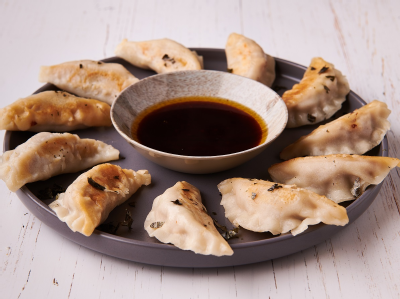 Glutinous rice flour is made from short pudding grain rice, and standard rice flour is made from long grain rice. You can make your own from rice if you have a spice grinder or a good food blender. If not you can buy glutinous rice papers and use these, but they are quite large, so you might have to be creative in your cutting and shaping.
The Miso Ramen Soup is easy to customise to your personal preferences.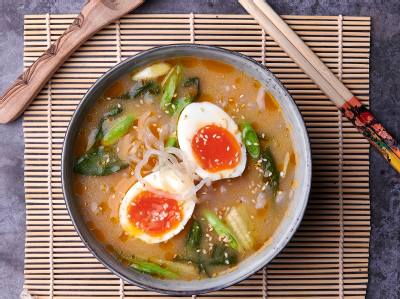 Warming and filling suits so many occasions all year round. If you love the broth, find a big container and freeze for a quick lunch or dinner which can be zapped in the microwave.

Yakitori describes small pieces of chicken, served skewered and grilled on a bamboo stick.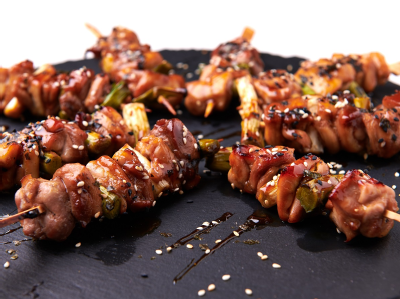 Chicken thighs and wings are often used for their darker more flavoursome meat. You will need to pre–soak your skewers before you use them so they don't burn under the grill!
If you're wondering where the other famous dish from Japan is, we've got a selection of sushi which is good gluten free alternative for lunch boxes. Don't forget to share with us on social if you make any of these dishes and let us know which ones you've enjoyed!