Promise Gluten Free
Promise Gluten Free have shared with us three fantastic recipes for you to try.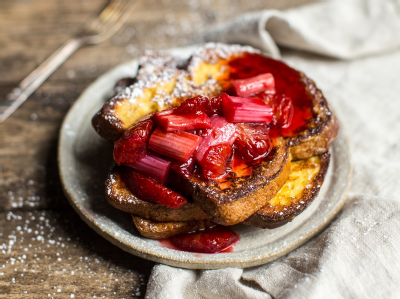 Pick up Promise Gluten Free products in Sainsbury's and have a go at the easy and cheesy Garlic Bread
to accompany a gluten free lasagne, pasta or risotto.
Or if you're looking for something sweet for breakfast or brunch, their scrumptious French Toast with Rhubarb Compote is sure to set your taste buds tingling.
Got a waffle maker in the back of the cupboard? Dust it off and heat it up to make Brioche Waffles for an exciting breakfast.