Join us in celebrating International Coeliac Day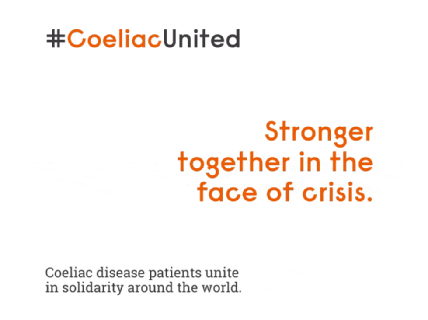 15 May 2020
This event is now closed. Thank you to everyone who took part!
Our gluten free community is more united than ever at the moment. We'll be celebrating this today, Saturday 16 May, as we link up across the world, as part of International Coeliac Day, and share our experiences of living with coeliac disease and gluten free in these challenging times.
We want you to wear your Coeliac UK t shirts, post about living with coeliac disease and gluten free at this difficult time so we can enjoy a moment of shared experience through our very real and virtual communities.
Tell us about your experiences of being diagnosed and living with coeliac disease by posting to social to social media using the hashtags #coeliacunited #gfcommunity week
Don't forget to follow us on Facebook, Twitter or Instagram!