Your location: Home
Gluten free Under Thirties (GUTs)
Gluten free Under Thirties (GUTs)
Welcome to Coeliac UK Gluten free Under Thirties (GUTs).
GUTs is our network of members aged 18 to 30. GUTs provides information and support and the opportunity to connect with other young people with Coeliac Disease at events throughout the UK and on social media.
Whether you have been newly diagnosed or gluten free for years, speaking to others who understand and sharing experiences can be invaluable.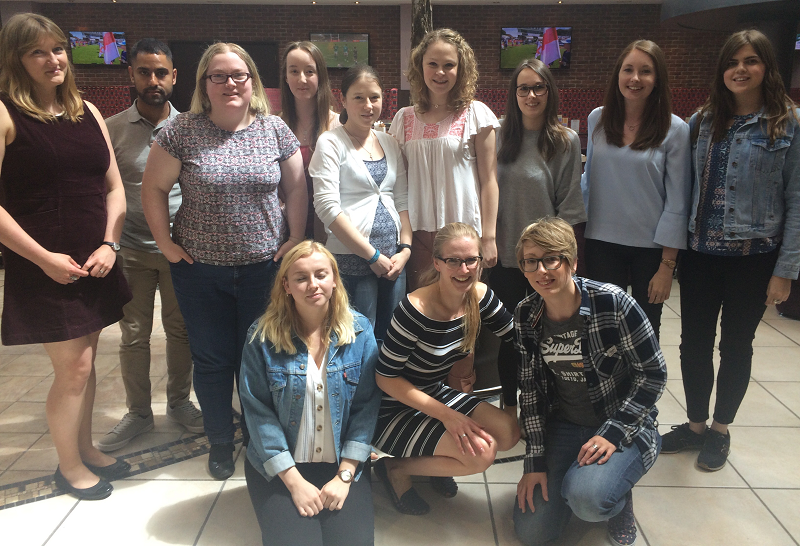 Your GUTs committee 2018-2019 (pictured) are here to represent and provide information and support to new and existing members. Get to know us a bit better on our 'Meet The Team' page!
As well as our monthly email newsletter, you can also find information, updates and articles from us on our Gluten free Under Thirties (Coeliac UK) blog.
If you're on Facebook you can like our page Gluten free Under Thirties (Coeliac UK) for the latest updates, articles and competitions. If you want to speak to other young people with Coeliac Disease then join our group GUTs - Coeliac UKs Gluten free Under Thirties.
You can also follow us on Instagram @coeliacukguts and share your own pictures with us using the hashtag #ittakesguts, including any #weeklywins, #coelihack top tips or #bakingfails.
We'd love to hear from you so do share your experiences with us on the pages above and if you want to get in touch with us for any reason you can also email us on guts@coeliac.org.uk.
GUTs is a supportive community for and by young people with coeliac disease because, let's be honest, sometimes it takes guts to be gluten free.
Local Group Information
Print page
Add to My Scrapbook