Curry Collection
Curry - it's one of those dishes where there are lots to choose from if you're on a gluten free diet, as most of the dishes are naturally gluten free and many of the accompaniments can be easily made gluten free.
Naturally gluten free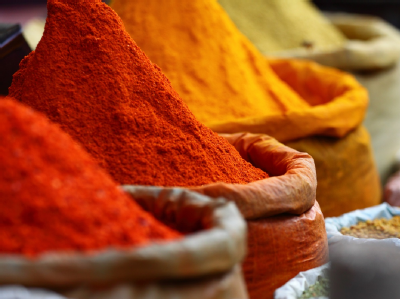 The ingredients that go into a curry if you're making it from scratch will be naturally gluten free from the oil and spices use to make the flavoursome base of the dish to the bulk of the dish whether this is chopped tomato or coconut milk for a creamier curry. If you're serving it with rice, this is naturally gluten free as is coriander and mango chutney. If you're making a Daal, remember lentils and dried peas are naturally gluten free as are plain meats and fresh vegetables.
Need to check
As always when on a gluten free diet, you do still need to check the ingredients of what you are using. Things to watch out for are, seasoning mixes for example curry blends or powders as they may have gluten containing ingredients or may contain statement. Also on the "need to check" list should be curry pastes or jarred curry sauces and if you're using meats that have been marinated or had ingredients added to them.
If you can't resist the extras like naan bread or poppadoms or again you need to be checking the label.
For naan breads you will have to find a gluten free alternative in the free from aisle, however with poppadoms as they are traditionally made with lentil flour you will often be able to find suitable products that aren't necessarily labelled gluten free, use our online food and drink information to find suitable poppadoms.
Takeaways
If you're planning on an Indian takeaway we would always recommend speaking with someone at the restaurant even if you're ordering online to find out what is suitable for a gluten free diet. We've got a whole host of Indian restaurants on our venue guide, take a look!
Recipes
With national curry week this month from the 5 - 11 October 2020, what better excuse than to get those spices out and get creative. To help you on your way, we've collected the best curry recipes our database has to offer, from making your own Naan, to a slow cooked lamb curry and you can find more at the bottom of this page.