Perfect Pies
This month for the Foodie Feature we've gathered our gluten free pie-deas. As always there is a wide selection so you can find the right pie for you.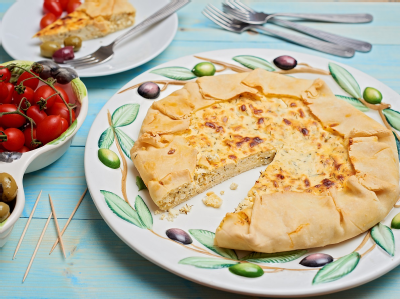 Fancy a bit of a challenge? Although not a pie as we know it in the UK, Nicola has picked out the Traditional Tiropita Feta Cheese Pie with Dill using gluten free filo pastry. A delicious, veggie friendly pie packed full of flavour that takes just over 20 minutes to prepare and 40 mins to cook. Perfect for a slice at lunch or serve with olives, gluten free pita bread, tomatoes, cucumber and houmous for a Greek meze platter, or as the days get warmer why not slice into wedges for a picnic.
Lorna has given us her Butterbean Lentil and Chard Pie. "This tasty vegetarian pie was a bit hit with my son. The lentils are a great source of iron and fibre. If you are short of time, you could swap the ingredients for making the tomato sauce for a 500g carton of passata. Spinach also works well in this recipe as an alternative to chard."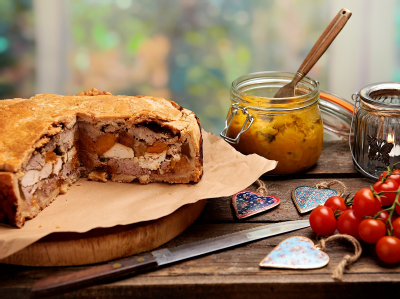 Sam's pie is this hearty hot water crust pastry pie. "Whilst it does take longer than most pies to make, I almost make this pie just for the pastry alone! But when you add in the pork, chicken and the sweet apricots for the filling it takes it to another level! I love to make it on a Sunday so that there is some leftover for lunches at the start of the week. Give it ago I think you'll love it!" Log in to find this recipe.
We've got many more pie recipes on the Home of Gluten Free Recipes, search or take a look below. Let us know on social media what you've made!