Thank you for taking part in our first Gluten Free Community Week!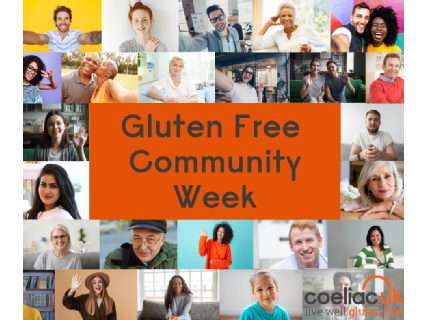 15 May 2020
Gluten Free Community Week, sponsored by Nature's Path, was an actioned packed week of interactive online activities, designed to connect our community from across the UK and worldwide by celebrating what makes us so special, whilst raising urgently needed funds for Coeliac UK.
Coeliac UK's Ambassador and MasterChef champion, Jane Devonshire kick started the week on Monday 11 May with a mouth watering peanut butter and choc chip cookie bake along, and the announcement of our week long baking competition.
On Tuesday, we asked our community to help put a #gfsmile on someone's face with the launch of our art competition, whilst Wednesday moved to a focus on research, with a series of videos from the inspirational Dr Elizabeth Soilleux.
Thank you Thursday saw staff from across Coeliac UK give thanks to our many supporters for making our work so worthwhile. On Friday, many of you got together with friends, family and colleagues for a cuppa by hosting or taking part in a virtual gluten free afternoon tea.
Saturday marked International Coeliac Day, with coeliac communities uniting from across the world to share messages of support. Finally, we asked you to tell us what you got up to on Sunday for the chance to win some delicious gluten free prizes.
Thank you to everyone who got involved. We've been blown away by your incredible support, which has helped us to raise vital funds so that we can continue to be here for everyone who needs to live gluten free, today and tomorrow.
If you enjoyed our Gluten Free Community Week, please help us by making a donation at www.coeliac.org.uk/gfcommunityweek, using our online form or by downloading our postal donation form. Please email fundraising@coeliac.org.uk if you have any donation queries.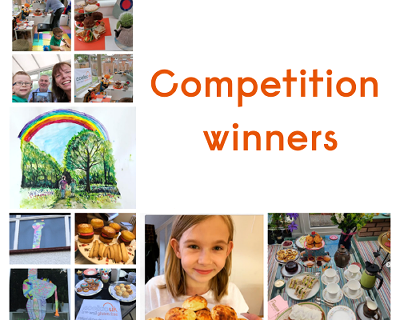 Congratulations!
Baking competition: Leah Smith
Art competition: Adena Knetagnellah Kohn (16 and Under), Julie Kemp (17 and over)
Thank you Thursday: Sarah Godkin, Jade Hind, Mandy Brucculeri
Gluten free afternoon tea: Charlotte Story, @eat.withellie, Sarah Wright
Tell us what you did: Anna Wright, Becky Stephens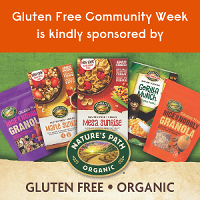 Missed out?
Looking for more lockdown activities? Check out our list of lockdown fundraising ideas and resources here.
For monthly updates from Coeliac UK, why not sign up to our Enewsletter?