Christmas Sides
We've heard it being said that the best part of a Christmas roast dinner is all the trimmings, so for those who want some sides inspiration we've cobbled together our best recipes we have to help you on your way.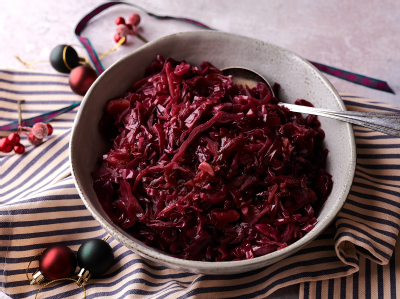 Braised red cabbage hits the perfect balance of sweetness and acidity oozing with flavour, this recipe is not to be missed and it's just for Christmas!
Cauliflower Cheese Bake is a real family favourite. You could try adding broccoli or leeks, or doing a mixed vegetable cheese bake?
We've got a great page on how to make the most out of the humble potato, or if it's sauces you're after we've got a recipe for Cranberry and Bread Sauce and a delicious Meaty Gravy.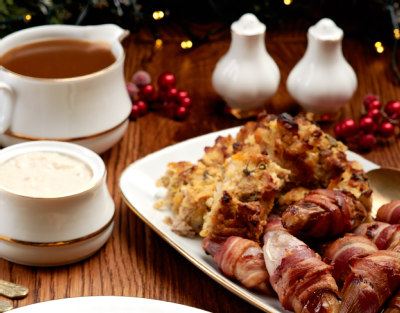 For other Christmas dinner accompaniments, look no further as we have a fruity pork and apricot stuffing and a great twist on the pigs in blankets - roasted shallots wrapped in bacon.
Our Christmas recipe inspiration doesn't stop there, we've plenty more! If you're looking for edible gifts, outstanding mains, ways with potatoes, sharing platters or desserts we've got you covered! Or explore our Christmas Market for all things gluten free this Christmas.