Gluten Free Sharing Platter
Sharing platters can be tricky on a gluten free diet, with gluten containing crackers, pickles and chutneys that also might contain gluten often on the sharing board.
That's why we've got a handful of recipes and cocktails for you to try out this Christmas to make a gluten free platter. As the situation is continuously changing with how many people we're be allowed to see at Christmas these recipes are easy to scale down (or up) and can be kept in airtight containers or the fridge to use again.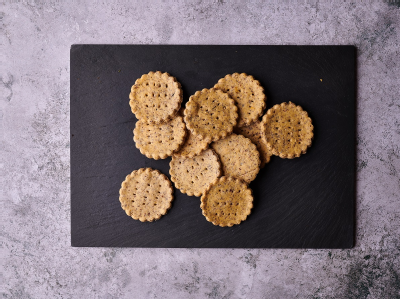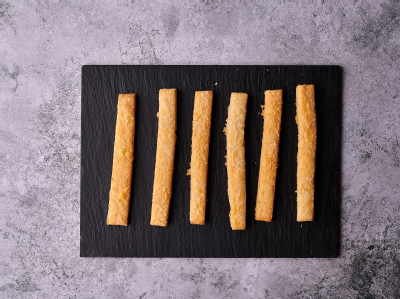 The Cheese Straws are stupendously buttery, cheesy and melt in the mouth. The flavour is enhanced with a pinch of smoked paprika, though you can play around with what you add in for example a bit of wholegrain mustard or dried herbs.
A gluten free cheese board would not be complete without Chutney, made with spices and tomatoes, and Gluten Free Crackers, created with gram flour to reach the perfect texture when paired with cheese. Choose a combination of cheese to go onto the platter, mixed in with some grapes, figs, nuts and dried fruit and some salad. Our cocktails of choice to go with the sharing platter is a Gin Sour, for a non-alcoholic version is the Cranberry, Lime, Rosemary Fizz Mocktail. If you have some leftover cheese and turkey, try using it this ultimate turkey sandwich or check out some more Christmas left overs recipes.
Our gluten free Christmas recipe inspiration doesn't stop there, we've plenty more! If you're looking for edible gifts, more sides, ways with potatoes, Christmas mains or desserts we've got you covered! Or explore our Christmas Market for all things gluten free this Christmas.
Return to The Christmas Market