Order your Young Champions pack
Required Field *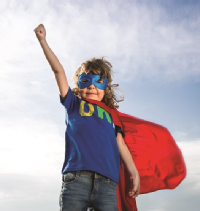 Our Young Champions pack aims to give children aged 5 to 11 the confidence to talk about their coeliac disease. Through raising awareness, we hope that your child's peers and their parents, teachers and leaders will gain a better understanding of the condition and become more aware of what life is like on a gluten free diet.
In this pack we have included lots of activities for children to do with their class, school, friends, family or community group, with supporting materials.
To order your Young Champions pack, please complete the form below and we will be in touch. We can't wait to hear from you!
By pressing submit you confirm that you have read and understood our privacy policy and that you are happy to be contacted by Coeliac UK relating to the purpose of your request. Our commitment to you is that we will respect any personal data you share with us, and keep it safe.
Save
Save
Save
Save
Save
Save
Save
Save
Save
Save
Save
Save
Save
Save
Save
Save
Save
Save
Save
Save
Save
Save
Save
Save
Save
Save
Save
Save
Save