Your location: Home
Cycling events
Cycling events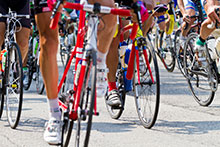 Whether you fancy yourself as the next Chris Froome or simply want to get on your bike and cycle, Coeliac UK has a cycling challenge to suit you.
Sign up today for your chance to experience one of the UK's best cycle events and raise vital funds to support people affected by coeliac disease.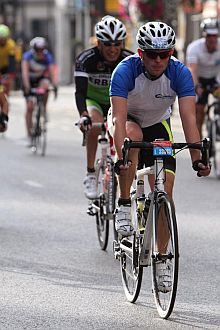 All of our cyclists will receive:
a Coeliac UK fundraising pack
training advice
a Coeliac UK sports vest, t shirt or cycle jersey.
Whether you take part as an individual, or with a group of friends, family or work colleagues, these events are sure to offer you a sense of achievement as well as helping you to get fit and raise funds for a great cause.
If you have your own place in any cycling event and would like to fundraise for Coeliac UK through it, we'd love to hear from you. Our Fundraising team can provide you with a Coeliac UK sports vest, fundraising materials, advice and support. Please get in touch with our team.
For more information on taking part in these events, or to request a fundraising pack, please contact fundraising@coeliac.org.uk, or call the Fundraising team on 01494 796724.
More Cycling events links
Print page
Add to My Scrapbook