Your location: Home
Young Champions
Young Champions
We know that managing a gluten free diet at a young age isn't always easy – especially outside of the home at school and extracurricular activities.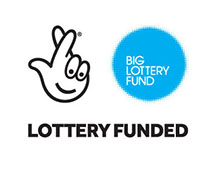 That's why we have created a Young Champions pack which aims to give children the confidence to talk about their coeliac disease. Through raising awareness, we hope that your child's peers and their parents, teachers and leaders will gain a better understanding of the condition and become more aware of what life is like on a gluten free diet.
In this pack we have included lots of activities for children to do with their class, school, friends, family or community group, with supporting materials. As this is aimed at children aged 5 to 11, we have tried to include a mix of activities so there is something for all ages.
Our inspiring Young Champions
Meet Caitlin

Hello Coeliac UK,

Thank you for my Young Champions pack. My name is Caitlin and I am 7 years old. I was diagnosed when I was 5. Last year I talked to my class about coeliac disease and they asked me questions about food I can eat and how gluten makes me feel. On Welsh day the whole class made welsh cakes with gluten free flour.

This year, during coeliac awareness week I was able to share the champions pack with my class. I gave a talk about coeliac disease and we had a day doing the activities. I wore the t-shirt and gave out the stickers. The Young Champions pack was really good and fun to share with my friends.

Thank you. From Caitlin.

Meet Phoebe

Phoebe felt really special receiving her young champions pack in the post. She was able to go into school and talk about her condition and she loved handing out the stickers!

Meet Sophie

Sophie was diagnosed at the age of one and copes brilliantly with the struggles. She is passionate about educating others about coeliac disease and has taken her challenge seriously. Sophie has delivered an informative assembly to over 200 pupils, answering questions at the end from pupils who wanted to know more. She then prepared a lesson plan for her teacher to deliver, and assisted in marking the lesson to help her friends and classmates become fully versed in coeliac disease.

Sophie concluded the week with a Gluten Free Cookie Sale at the school gate. She and a friend sold over 200 cookies at 20p each, and have raised £90 for Coeliac UK.

Meet Naomi

Naomi held a coeliac awareness day at her Rainbows group. The leaders put on a fantastic food tasting session that Tesco kindly donated all the food for. We all enjoyed the belly bunch story and the activities from the young champions pack. The children really enjoyed it and it was amazing to see how much information they took in. Such a fabulous way to raise awareness. Thank you so much for your support with this. Naomi loved having a session all about her special diet!

Meet Erin

Erin enjoyed receiving the pack and the activity sheets. She made her own powerpoint presentation to share with her class, to tell them about coeliac disease, what it is like having coeliac disease and how she was diagnosed. The pack was really useful in supporting Erin to make the presentation, she read the information and then decided the bits she thought were important to share with her friends. She was delighted with the stickers to give out and she took in some of the activity sheets to do. Erin made gluten free butterfly cakes for her friends to taste and gave out the stickers from the pack too!

Meet Lacey

Lacey was a Young Champion by talking to her class about having coeliac disease. They did worksheets about what food has gluten in and a wordsearch. All the children found the activities fun and everyone got a sticker to show they joined in. Lacey was given Star of the Week for being such a brave girl and sharing her story.

Later in the year, Lacey will be talking to the girls at her Brownie group and doing more of the activities to help raise awareness.
A huge thank you and well done to our amazing Young Champions!
If your child has been a Young Champion, please let us know by emailing us at campaigns@coeliac.org.uk.
More Young Champions links
Print page
Add to My Scrapbook