Your location: Home
Young Champions
Young Champions
We know that managing a gluten free diet at a young age isn't always easy – especially outside of the home at school and extracurricular activities.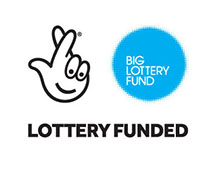 That's why we have created a Young Champions pack which aims to give children the confidence to talk about their coeliac disease. Through raising awareness, we hope that your child's peers and their parents, teachers and leaders will gain a better understanding of the condition and become more aware of what life is like on a gluten free diet.
In this pack we have included lots of activities for children to do with their class, school, friends, family or community group, with supporting materials. As this is aimed at children aged 5 to 11, we have tried to include a mix of activities so there is something for all ages.
Order your Young Champions pack
Our inspiring Young Champions
Meet Harry

Harry loved being a Young Champion last year! His pack arriving was a perfect opportunity for him to better understand his condition and the importance of ensuring he maintains a balanced gluten free diet.

Harry asked his teacher if he could do something at school to teach his class about coeliac disease. She agreed and he did a brief talk for the class about what coeliac disease is, how it made/makes him feel, how he manages it and whether or not he can "outgrow" it supported by the information on the posters in the pack. Then he led the class in an interactive game of "gluten or gluten free" with the list of food items in the pack before giving each member of the class a sticker.

He was so pleased with himself for doing it and in helping his friends to understand, and his teacher gave him house points too!

Well done Harry!

Meet Imogen

"At school I told all my class about having coeliac disease and about how I have to stick to a strict gluten free diet, if not I will be sick.

The first thing I told them about was my story: I was diagnosed at 18 months when I caught the flu and was very poorly because I couldn't fight the infection.

After that we all played a game "Which foods are gluten free?" Then I gave everyone stickers and homemade gluten free rocky roads which they really enjoyed.

I am very happy that the Coeliac UK Young Champions pack helped me raise awareness amongst my friends."

Well done Imogen!

Meet Tobias

Tobias' mum, Saartje, says:

"Tobias was only 4 when diagnosed and didn't really understand why he couldn't eat his favourite foods anymore or why he couldn't participate as normal in some of the activities at school, such as needing to bake separately.

We took the Young Champions pack into school, which was gratefully received as Tobias was the first child they had with coeliac disease. The school did a fabulous job of utilising the pack, across multiple year groups so now everyone in school understands that Tobias needs to be careful and more importantly accepts it rather than ostracises him. Thank you for helping normalise this for us!"

Well done Tobias!
A huge thank you and well done to our amazing Young Champions!
If your child has been a Young Champion, we'd love to hear about what they did! Please email us your story and send any photos to campaigns@coeliac.org.uk
More Young Champions links
Print page
Add to My Scrapbook