Your location: Home
Coeliac UK's Research Fund
Coeliac UK's Research Fund
Why we need research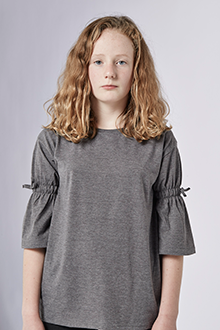 For the 1 in 100 people affected by coeliac disease, suffering in one form of another, is a fact of life.
For many, it can be years of suffering before eventual diagnosis. For others it can be ongoing health impacts long after diagnosis, whether suffering from neurological symptoms or developing other autoimmune conditions. And for a small number of people diagnosed with type 2 refractory coeliac disease, there is no treatment to stop the progress of the disease and they are at a greater risk of developing certain types of small bowel cancer.
Although the treatment for the disease, the gluten free diet, helps many to manage their condition it doesn't work for everyone. But at the moment, it's our only choice.
That is why we are launching a Research Fund to find better answers to managing this complex disease and eventually, achieving a world where coeliac disease and the impacts of gluten no longer exist. With the numbers of people diagnosed with coeliac disease growing, now is the time to find the answers and create a better future for our children and their families.
Our research goal
Coeliac UK's Research Fund aims to boost our research efforts and achieve these answers sooner, and potentially provide a gateway to better understanding of other autoimmune conditions.
Our goal is to raise £5 million by 2020 to reconfirm our commitment to high quality and innovative research.
How you can help change the future
Become a Research Fund Patron
Get more involved with updates and invites to special events
Get your company involved
Make the Coeliac UK Research Fund one of your chosen charity projects
Join our volunteer Appeal Board or Events Committee
Use your social networks to engage with others
Include a gift to Coeliac UK in your Will
Legacy gifts have made a real difference to our research activities in the past.
For more information on how you can support Coeliac UK's Research Fund, contact our Fundraising team on 01494 796132 or email fundraising@coeliac.org.uk.
Print page
Add to My Scrapbook