Your location: Home
Coeliac UK's research fund
Coeliac UK's research fund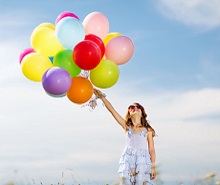 We need your help to drive a step change in the scale and ambition of our research programme.
Only by increasing the knowledge base around the condition can the long term vision of a world without coeliac disease be achieved.
Our funded projects will fill critical gaps in our knowledge and understanding of the condition, while addressing the shared priorities across the coeliac disease community.
Are you a researcher?
As well as commissioning and funding the very best research projects, Coeliac UK are currently building capacity in research into coeliac disease and DH, where there is currently a deficit, by encouraging the best candidates to embark on an early career in coeliac disease and DH. Find out more about funding opportunities available to researchers.
Are you committed to helping us fund research?
We want to build a critical mass for future support of research and to encourage and inspire a new generation of researchers. You can be part of that by making a financial gift for research. For more information please contact our Fundraising Team - fundraising@coeliac.org.uk or by calling 01494 796132
Print page
Add to My Scrapbook